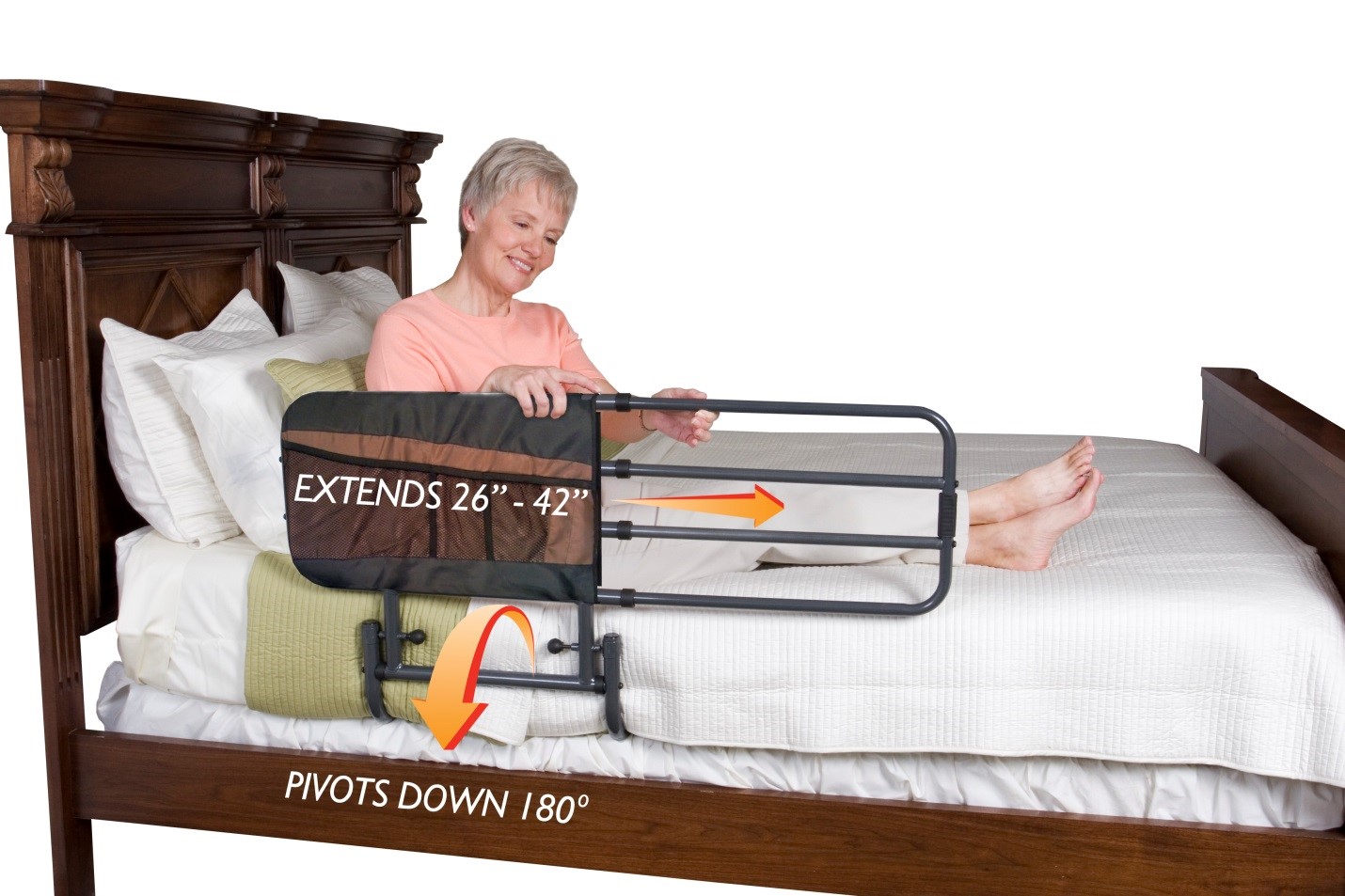 Last updated on November 4th, 2020 at 06:30 am
Genuine Review of the EZ Adjust Bed Rail by Stander
If you are someone who has a hard time sleeping, tossing and turning and even falling out of your bed then the EZ Adjust Bed Rail by Stander is the right solution for you. Most seniors experience these kinds of issues and this is normal as it comes about as one ages. But the EZ Adjust bed rail provides the best solution.
The good thing about this bed rail is that it is the only one that can be adjusted in length after you install it. It really works well on the side of your bed to keep you from falling off and also provides you with support when you want to get out of bed.
Let's check out some of the pros and cons of this product.
Pros of EZ Adjust Bed Rail by Stander
These are some of the benefits that come with the EZ Adjust bed rail by stander.
Easily Adjustable
This is actually the primary feature of the EZ Adjust bed rail by Stander. You can easily adjust the product which makes it quite flexible and able to be used on a bed of any kind of height. The minimum length is 24 inches wide which is suitable for short people, but taller people can easily adjust the size without much strain up to a width of 42 inches.
You can also check our review of mybow bed rail.
Helps to Support Weight
Another great thing about the EZ Adjust bed rail is that it greatly helps to support weight. The bed rail is well able to support even people that weigh up to 300 pounds securely regardless of the sleeping condition they are in.
Easy to Install
When it comes to installation of this bed rail, it couldn't get much better than this. Not only is this bed rail easy to install but is also quite strong and reliable which provides maximum security to the user. All you have to do is ensure you have installed it well.
Well Designed
Although most people don't consider design that much when it comes to bed rails it worth noting that the design of EZ Adjust bed rail was well thought-out.  Most be rails are designed like hospital equipment but the EZ Adjust bed rail by Stander has a unique design that fits well with all kinds of beds.
Cons of EZ Adjust Bed Rail by Stander
Although the EZ Adjust bed rail by Stander provides plenty of benefits to the users, it also comes with its own draw downs. However, the advantages outweigh the disadvantages. Let's check out some of the cons of this product.
It cannot support people that weigh more than 300 pounds
The price may be too high for some people
There are claims from various people that mattresses aren't thick enough for the bed rail
Not that convenient for tall people as they might fall out of bed because their legs may be too long for the rails.
Bottom Line
In as much as it does have a few disadvantages, the EZ Adjust bed rail has proven to be of great benefit to users and if you are having a hard time sleeping or require support when getting out of bed, then this is the right solution. So, buy the product today and save yourself from all the strain.