Can't reach your butt? The Best Butt Wiper for Obese, Disabled and Handicapped [2023]
Statistics from the CDC1 show that 2 in 5 American adults aged 65 years and older have a disability. It gets even worse when these disabled people have obesity. And yet the data shows that 38.2 of adults with disability are also obese. These groups of people have trouble trying to wipe their butts after a number 2 in the washroom.
I know you will agree with me when I say this:
Going to the toilet for a number two when you are morbidly obese, your arms are too short to wipe or you have a limited range of motion can really be stressful.
Now, if you are looking for an affordable bottom wiper that will help you reach your bum easily to clean front to back hygienically, then the Bottom Buddy is what you really need.
Measuring 11 inches, ergonomic design with curved handle, the Buddy gives you that extra hand extension that you need.
No wonder they called it a Buddy. Because, it is indeed a buddy for people having trouble wiping their bums.


11 inches long
Tight grip on tissue paper
Comes with a zippable pouch
Great for elderly, handicapped or pregnant women
The bottom buddy is durable, made of flexible plastic, and has a soft head that goes into your bum cheeks without hurting you. It holds the tissue nicely and firmly and the release button lets go off tissue when you are done.From my own experience using the tool and the online reviews given by customers who bought it, it is a great personal hygiene item that you need to have.
For a price that is below $50, this tool is indeed revolutionizing how handicapped, aged and obese people are looking at toileting.
We have found it to be awesome as we took care of our hospice patients.
What is a bottom wiper?
Before we even go ahead to explore the other different toilet aids that are available for purchase, we need to first define what a bottom wiper is.
A bottom wiper is nothing but a reacher that helps you to get to your butt so that you can wipe. In other words, it should form part of the hygiene aids used by obese, pregnant women,seniors or even disabled people who have trouble reaching their bottoms.
So what are the other toilet tissue aids that fat and handicapped people could use for their personal hygiene?
While you and I might feel that wiping our bottoms after visiting the toilet is such a simple task and no one should blog about it, there are some people who have such a big problem wiping their bottoms after emptying their bowels.
Have you ever wondered how the morbidly obese people are able to wipe their bottoms? Ever wondered how pregnant women in their third trimesters are able to go to the bathroom and still maintain hygiene despite the large bump?
Other than these two groups of people, there are people who have undergone back surgery and after the operation, they find it hard to reach their bums. Others find that they just have too short arms to reach their perineal areas.
So, how would such people wipe themselves?What hygiene tool do you give them?
Personally, I have seen obese, handicapped and aged people really hating the thought of going to the toilet because they are not able to wipe their bum afterwards. Their arms are just too short to reach. And this makes them stink. And feel bad that they are helpless.
But hey, they need not feel helpless because in this page, we will review some of the best bottom wipers for obese, handicapped and aged people. Here we go:
Top 5 Toilet Paper Aids for People who cannot reach their Bums
Other than their awesome wiping aid tool, the guys at freedom wand have gone ahead and figured out that other than having a hard time cleaning your bottom, you might also be experiencing trouble bathing and so, they have included a shower loofah, shaver and ointment pad in their one package.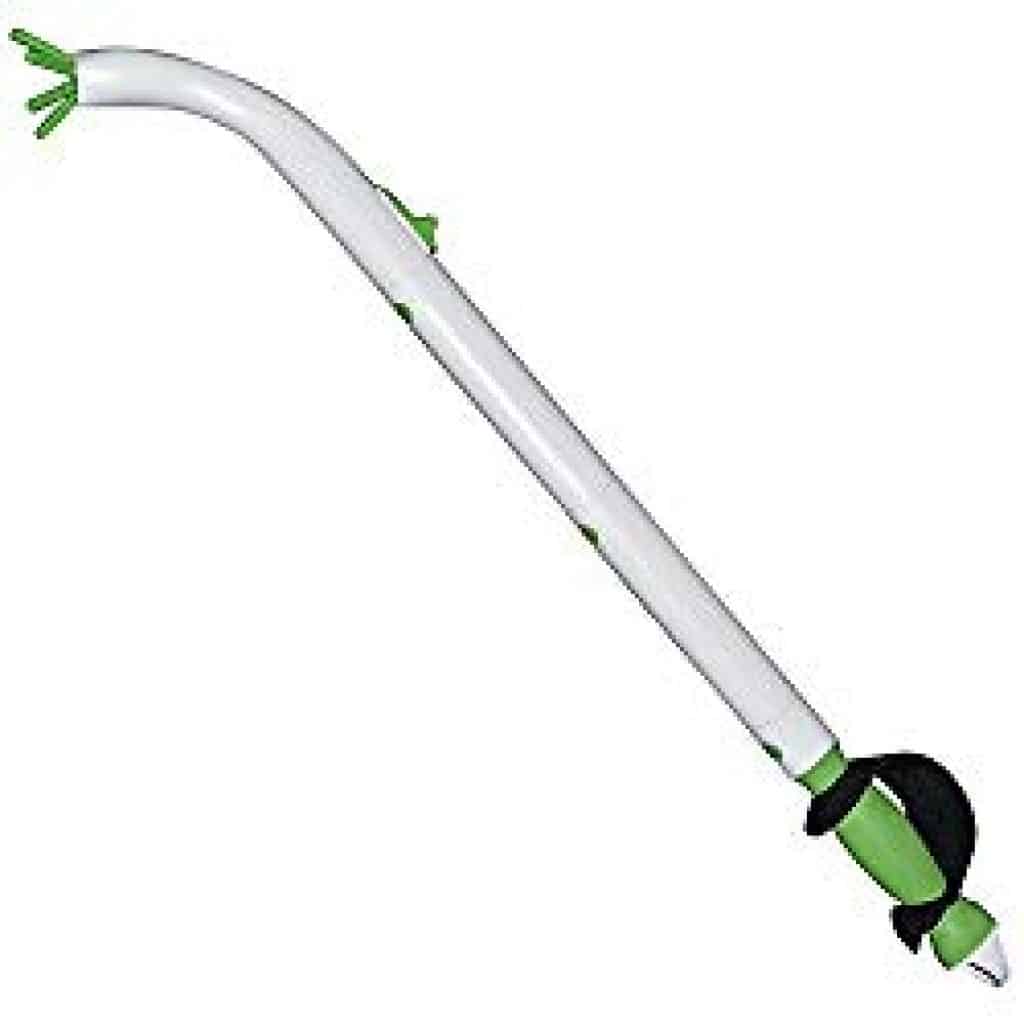 The tp aid measures 21″ which is undoubtedly the longest that you can ever get. You can see why I love it here at my freedom wand review.
How to use the freedom wand bottom wiper for obese
1.Use the desired length of the wand by extending it or just using the head only.
2. Roll out enough tissue on the wand head.
3.Wipe your bottom.
4. Release tissue with the push button.
According to Amazon, the Bottom buddy is the best among all other bottom wipers for obese owing to its ergonomic structure, sturdy material, soft head so as not to hurt your cheeks and ideal length so as to reach with ease.
Are your arms too short to wipe?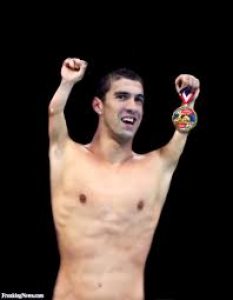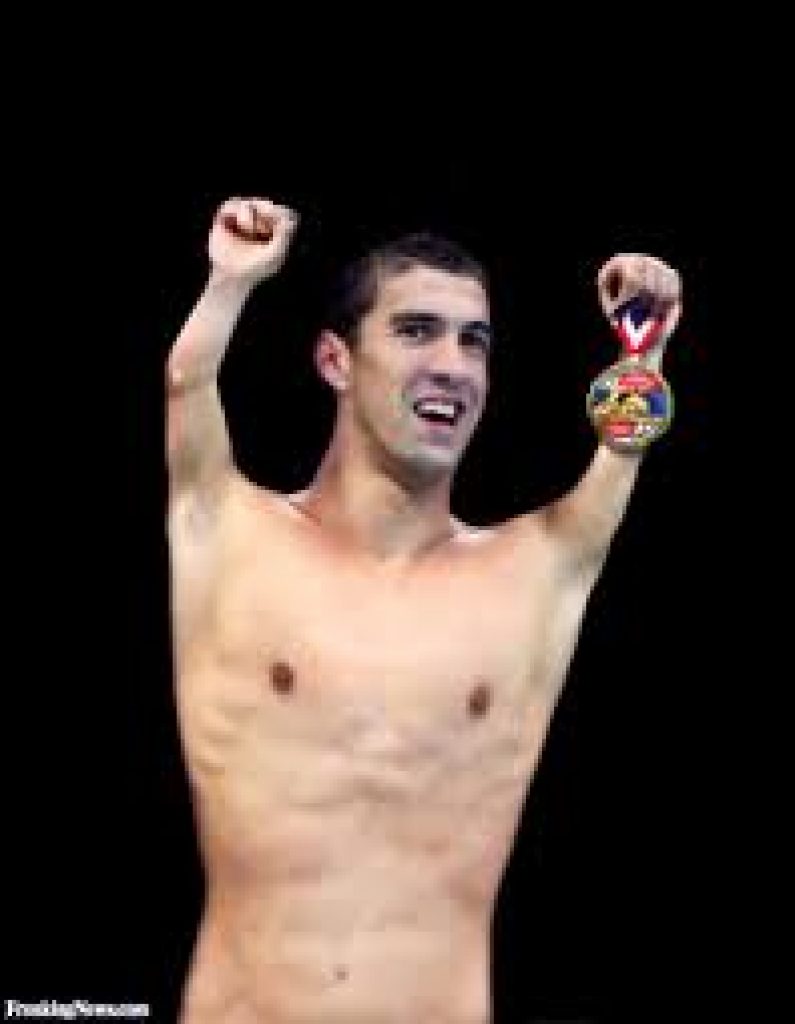 When you have short arms that will not reach your back after visiting the toilet, the Bottom buddy is here to help you.
11″ long and with a curved handle, the bottom buddy has a soft head where you place tissue rolls or wet wipes and then direct it to your butt to hygienically clean it. It has a push button that helps you to release the tissue roll or wet wipes after cleaning your bottom.
The Bottom Buddy also comes with a travel pouch so that you can carry it along with your other luggage when going out.
For women with their arms too short who want to clean front to back, then this is your gadget that will help you do just that.
How to use the bottom buddy wipe aid for good bathroom hygiene
1.Unroll out enough tissue or wet wipes onto the 3 soft pronged head.
2.Pull back the tissue which will cover up the head
3.Use it to wipe front to back or however you want it.
4.After thorough use, release the tissue using the press button.
Forthose suffering from obesity, are handicapped or have short hands, the Bottom Buddy helps them maintaining dignity and hygiene.
Measuring 15″ which is slightly longer than the Bottom buddy, the Buckingham Easywipe aid for obese comes with a soft head where you can attached tissue paper rolls or even pre-moistened tp to clean your butt.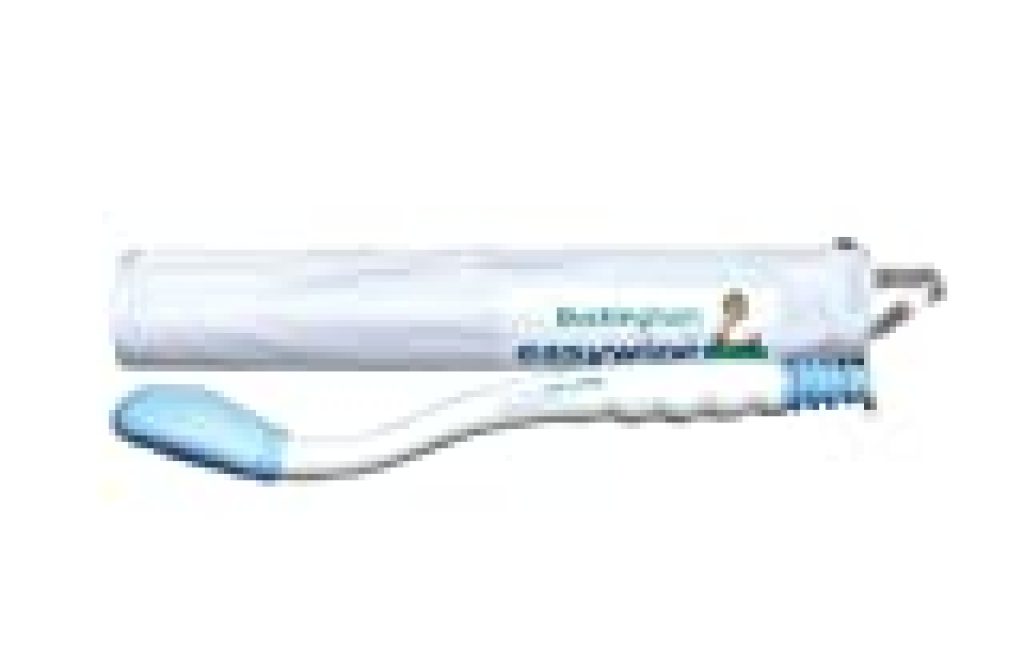 After using it, you need not touch the soiled tissue since it has a push button that helps you push away the tissue releasing it into the toilet
The juvo bottom wiper is another great invention by Juvo for guys having reaching troubles. It has an easy trigger that grips or releases the tissue paper or wet wipes with ease. The handle is designed in such a way that it can be used for both front and back wiping strokes.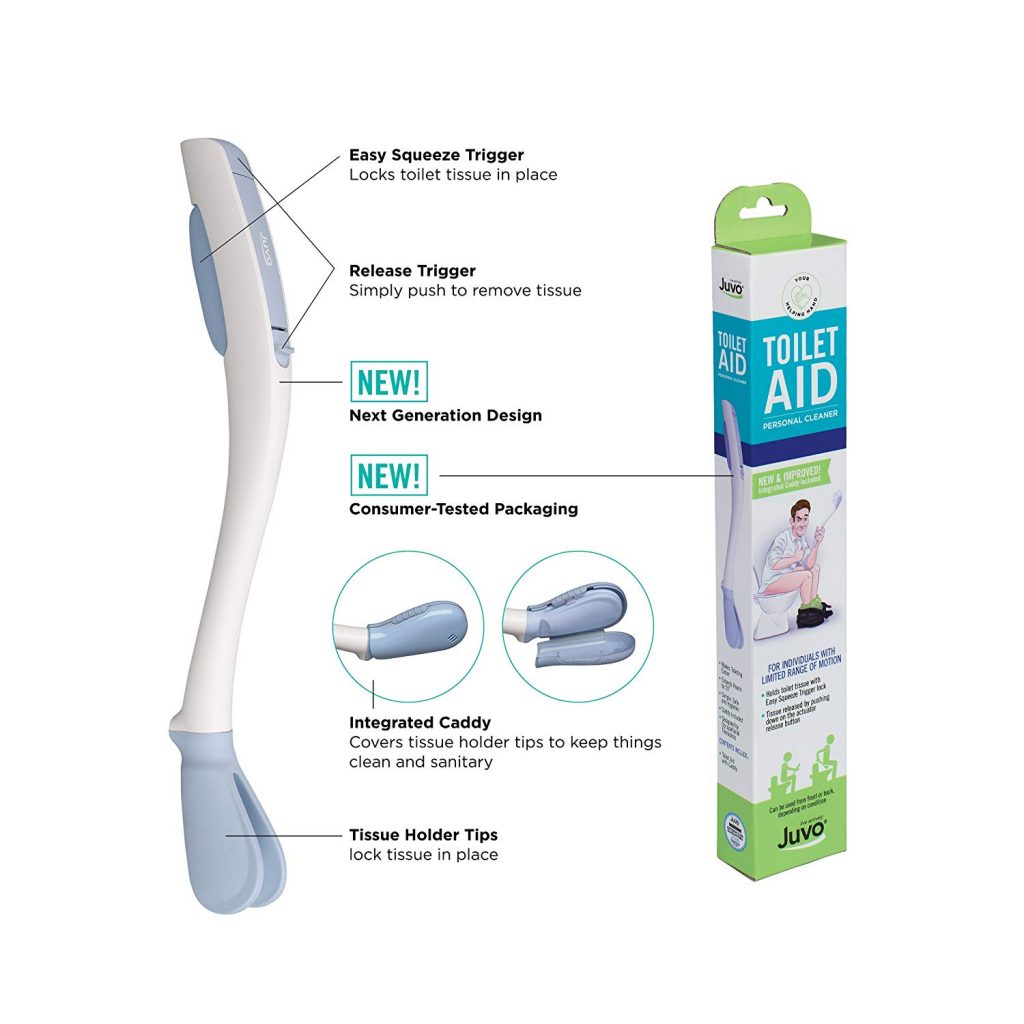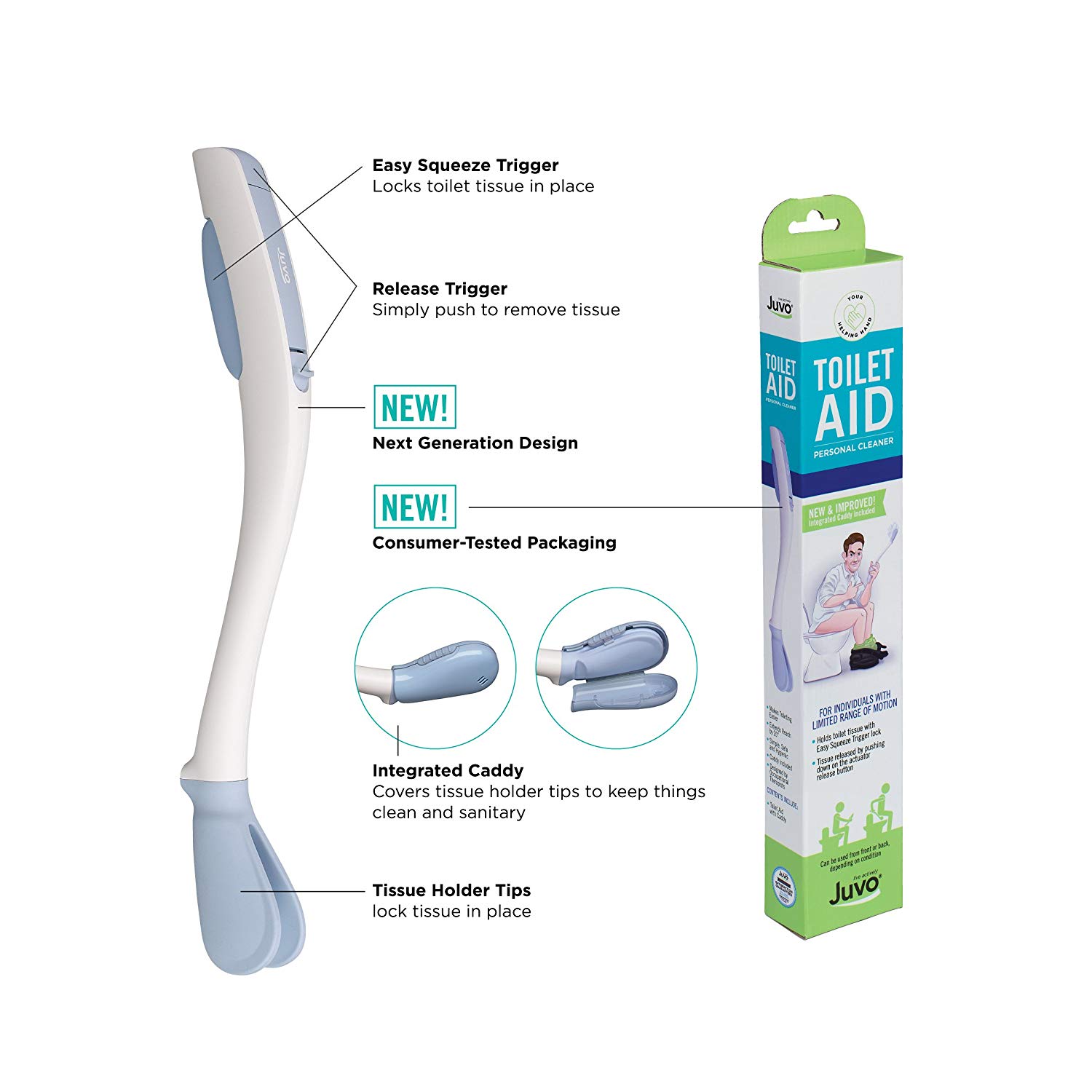 #5. Torkel Toilet Tissue Aid Butt Wiper
Torkel is one of the best aids for toileting that we recommend here at Hosiped. The Torkel aid measures 25 cm, is very sturdy and durable.
Torkel Toilet Tissue Aid
Torkel Toilet Tissue Aid
PROS
Very sturdy, will not break
Affordable
CONS
Since it is a hygiene item, you can never return it if dissatisfied
It looks a bit intrusive and people might be scared to have it on their perineum
Related : How to Wipe your bum with two broken arms
How do you use a self wipe toilet?
Other than using bottom wipers, people who have difficulty cleaning their bottoms can also use a self wipe toilet. A self wipe toilet is one that is installed with a bidet. After emptying your bowel or peeing, the bidet toilet is able to wash up your bum and clean you dry.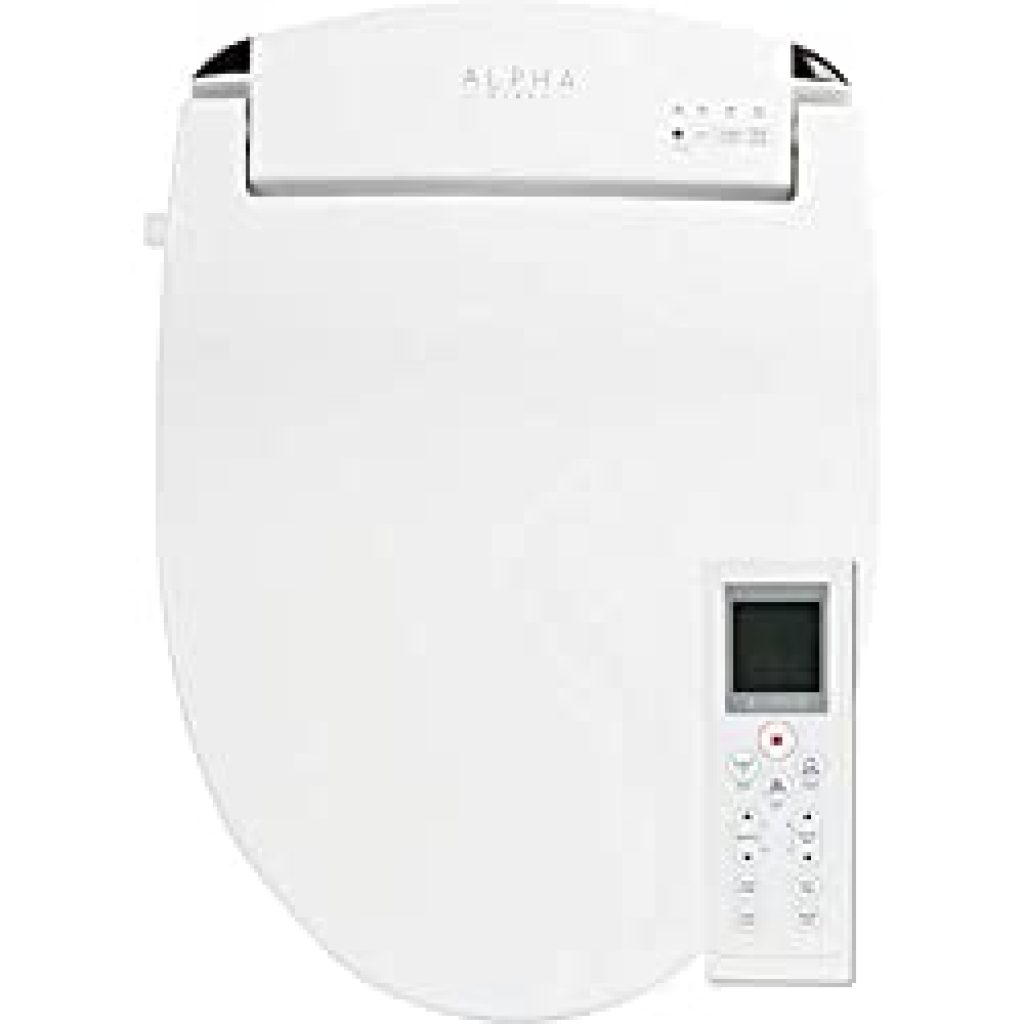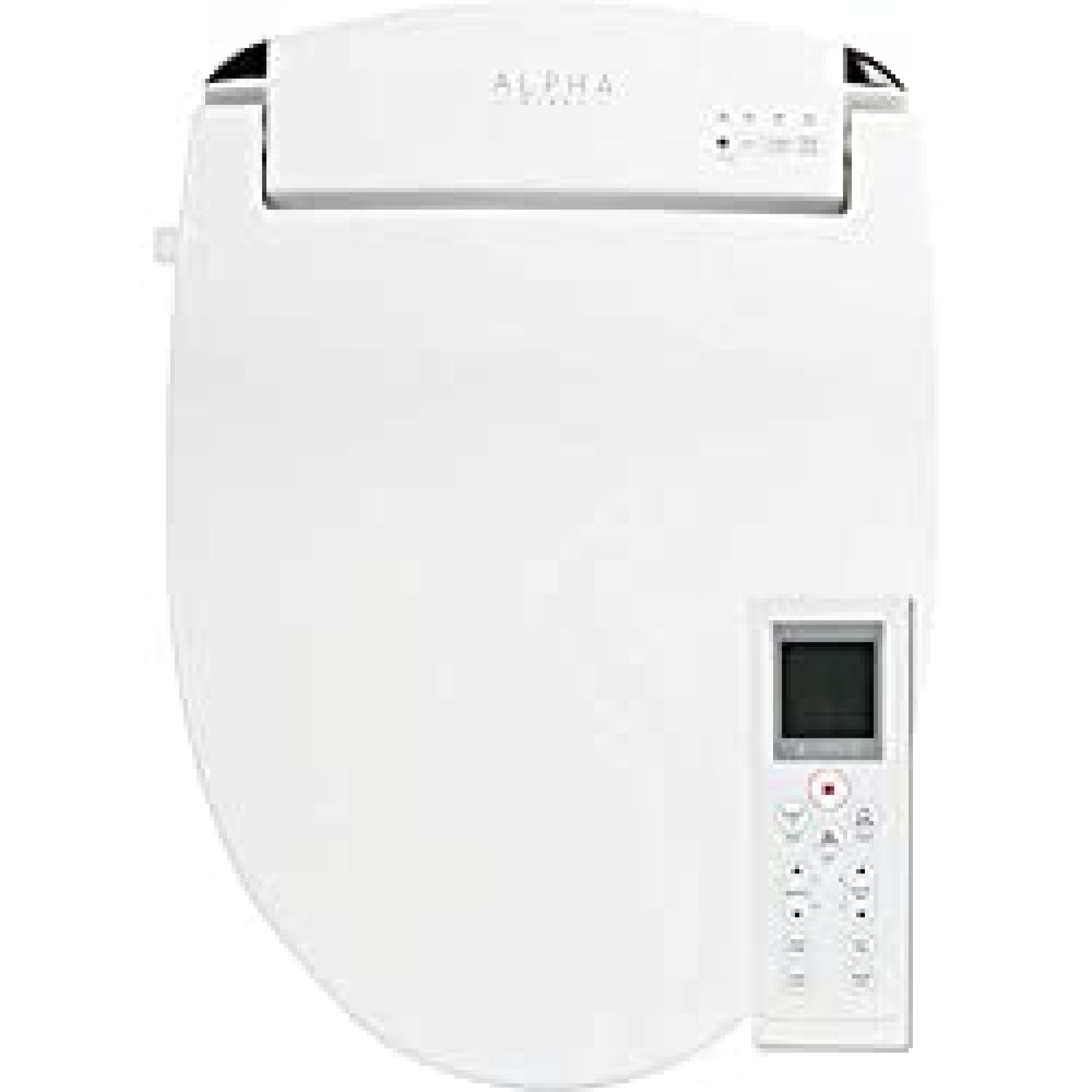 To wash up, all you need is touch a button on the controls that lets out a jet of water directed to your perineum. Once you are washed, you can dry yourself using the warm air dryer that is a feature in the bidet toilet seat. Again, you do this by a touch of a control button.
How do I wipe my bottom when disabled?
People who are disabled can benefit a lot from using these toilet aids or in extreme cases, they can use bidet toilet seats since all they need to do is seat and touch control buttons that have their bums washed up.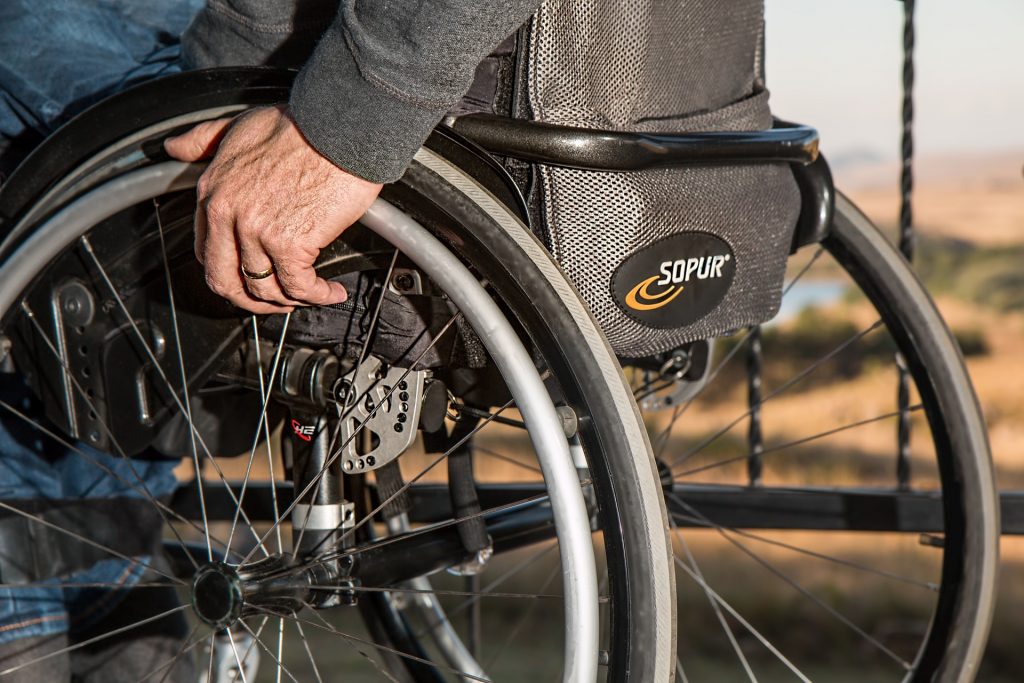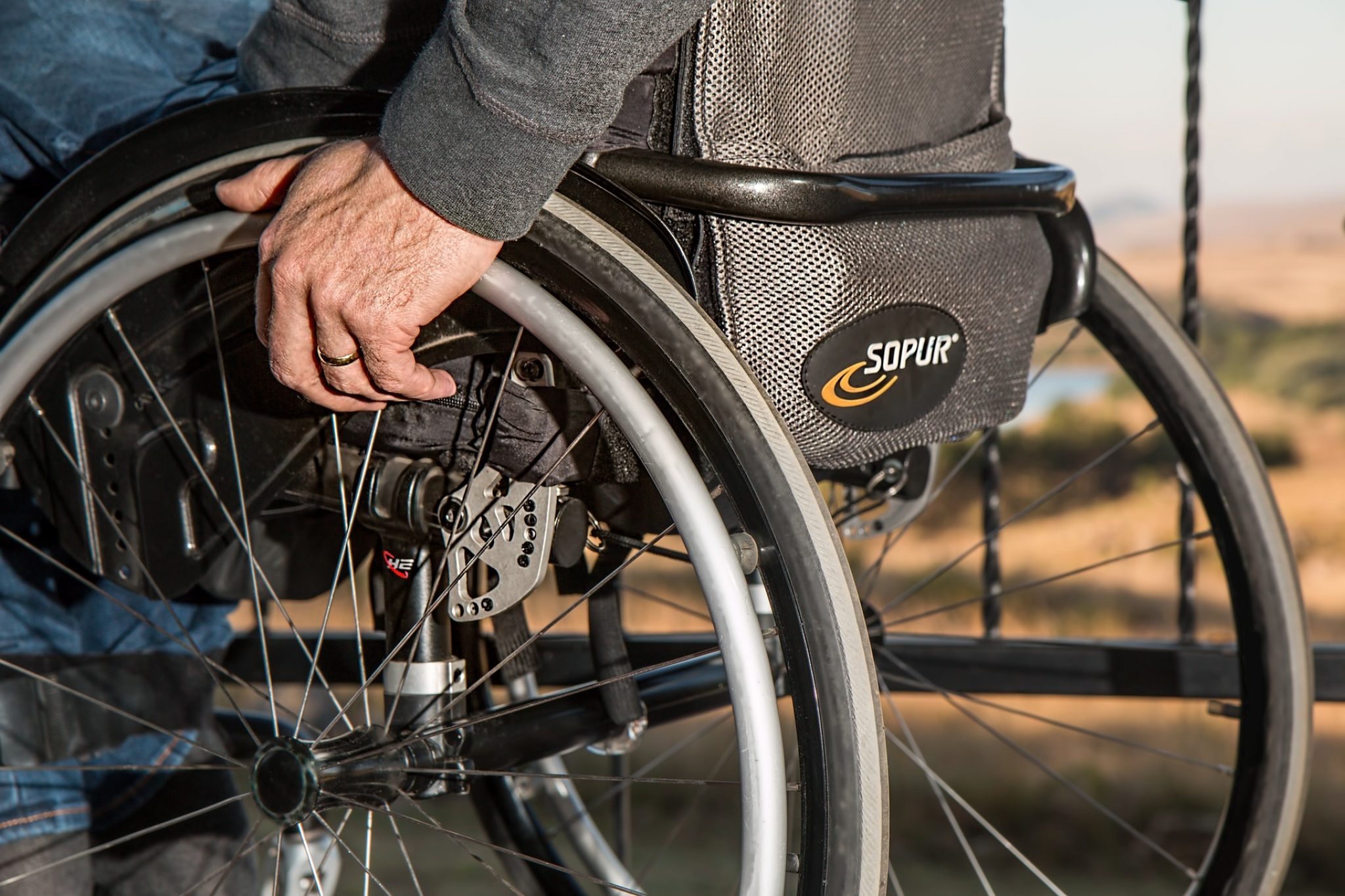 What happens if you do not wash your bum?
Although most Americans like using toilet paper, it is high time that we all embraced the wash-no-wipe revolution. Washing with water is way better than using a toilet tissue This is because with water, you are left clean and fresh but with toilet paper, there will always be some fecal waste left on your skin which could cause skin irritation, infections and even possible UTI.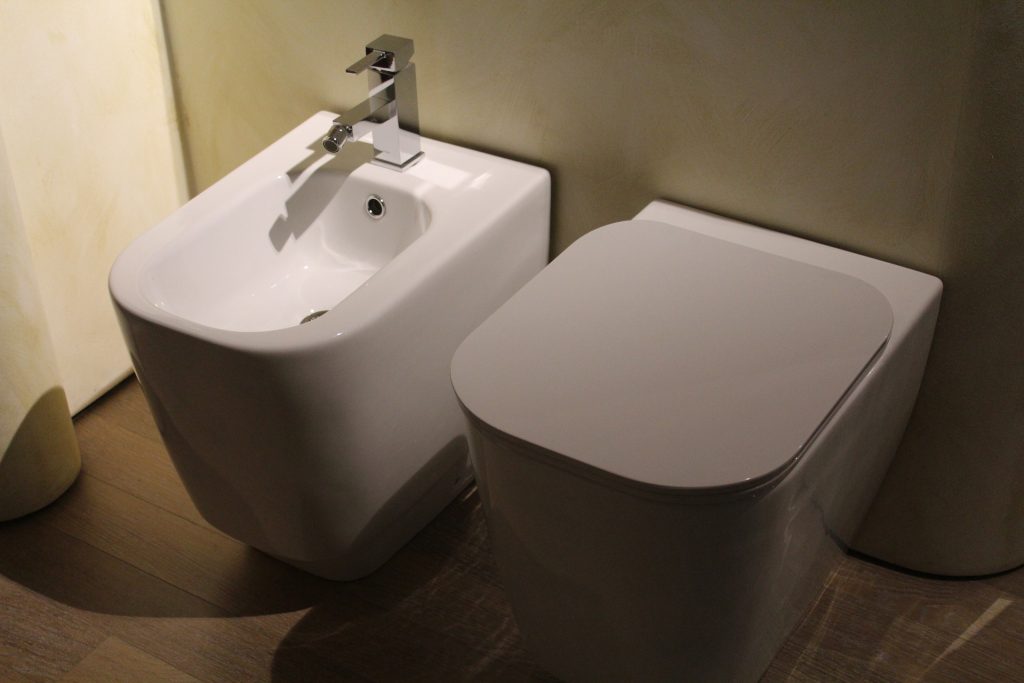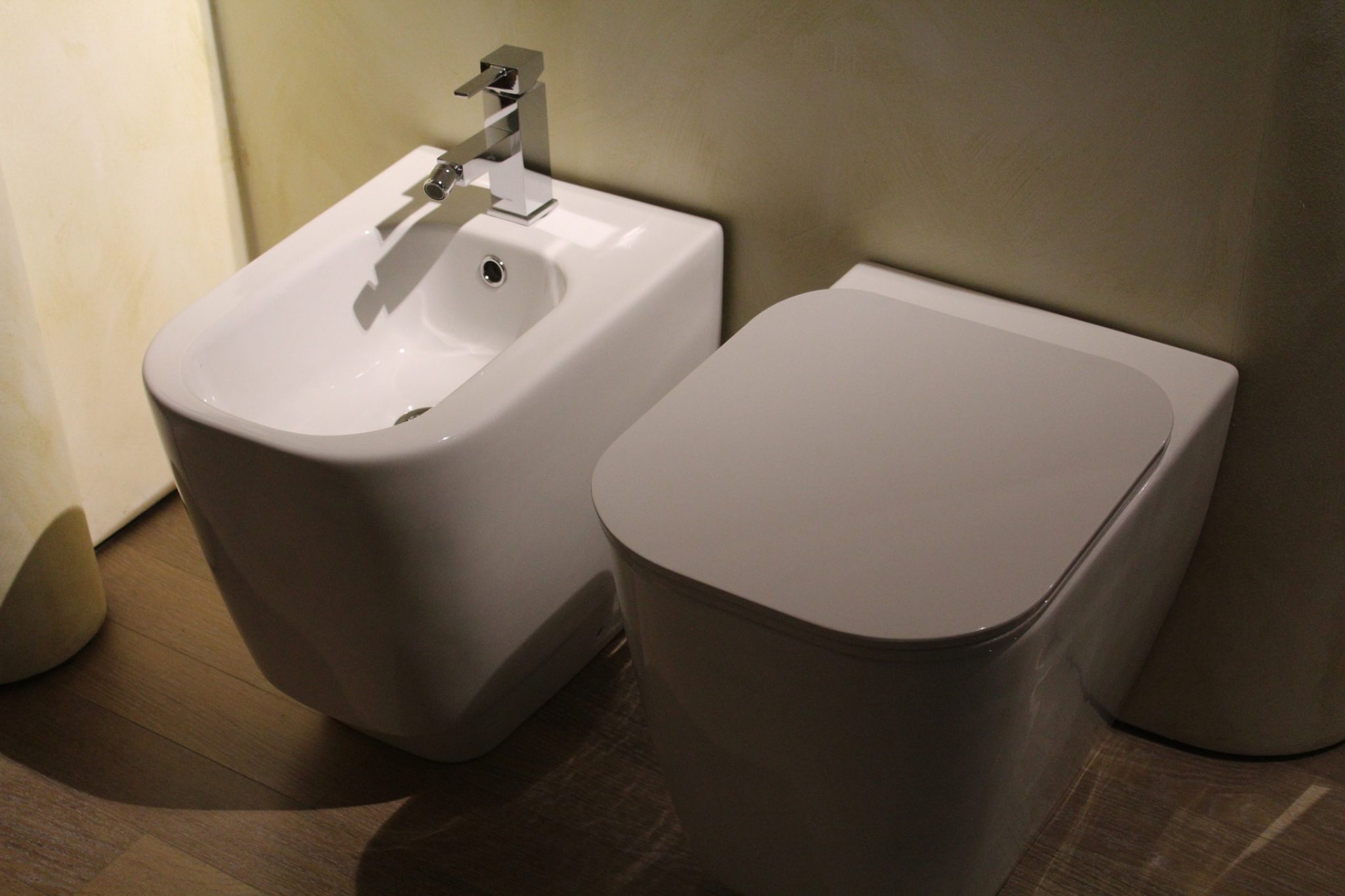 Related: Best Toilet aids for seniors