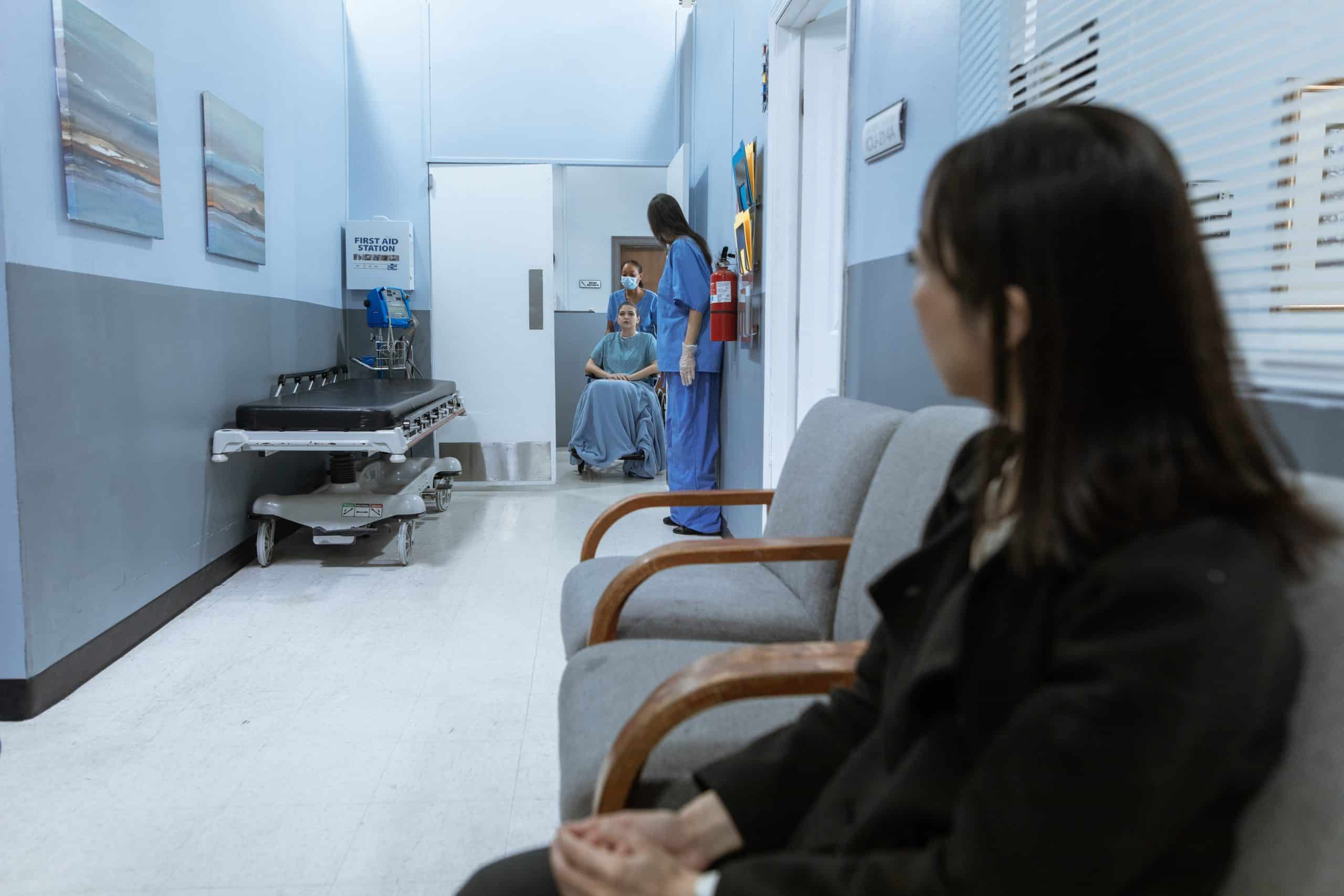 It is unfortunate that many individuals and their loved ones endure unpleasant end-of-life situations. They do not get the kind of support and care they deserve.
Nevertheless, as a Master of Science in Nursing (MSN) Family Nurse Practitioner (FNP), you have a one-of-a-kind chance to specialize in hospice care. You can help those in need by delivering empathetic and patient-centered care.
Hospice care is both a spiritually fulfilling and financially lucrative area. It entails managing pain and symptoms, extending emotional support, and enhancing the quality of life for patients and families nearing the end of their lives. You can significantly impact your patients' lives by learning about hospice care principles, regulations, and best practices.
Read on to master your expertise in hospice care and ensure anxiety-free and comforting end-of-life care for those who need it.
Aspiring Family Nurse Practitioner's Guide to Mastering Hospice Care
Hospice care is, naturally, one of the most in-demand specialties in healthcare. In the United States, in 2020, 1.72 million people received hospice care. The number of people who needed hospice care in 2020 was due to two trends: an aging demographic and a rise in chronic diseases.
The need for hospice care will continue to rise since these trends show no signs of dying down. Hence, if you are aspiring MSN FNPs considering entering this field, excellent opportunities await you. So, follow this guide to learn about the complexities of end-of-life care.
Enroll for Online MSN FNP Courses
Did you know that the hospice care industry is proliferating? According to Bank of America Global Research, hospice care was a 23-billion-dollar industry in 2021. This accounted for roughly 20% of the total home-based care market in the United States.
Besides, according to ResearchandMarkets, its value will rise to $64.7 billion by 2030. As a result, it is a highly relevant field to enter. If you're hoping to become an expert in hospice care, enrolling in an MSN FNP program is an ideal place to begin.
An MSN FNP program covers various topics, including advanced nursing practices, healthcare policies, healthcare systems, and other critical matters. An MSN FNP program helps students understand the unique challenges and develop the skills to address them.
Such deep training will help you perfect any field, including hospice. Thus, enroll at an accredited institute and set yourself up for success. However, enrolling in an Online MSN Family Nurse Practitioner Program is a strong suggestion.
Online classes are a convenient way to pursue an MSN FNP program. They offer the freedom and flexibility to work while studying. They are also cost-effective. They save time and money on resources and traveling. Moreover, they allow you to learn from global experts from the convenience of your home.
Enrolling in an online MSN FNP program is an excellent way to gain the necessary knowledge and skills to become an expert in hospice care while managing your current nursing job. While the program provides a strong foundation, further mastery of skills such as communication and empathy is essential to excel in the field.
Learn Pain Management
When it comes to hospice care, pain management is a crucial aspect of the care plan. Patients nearing their final days often experience acute pain, whether they receive medical attention at home or in long-term care facilities.
A study of 20,000 participants found that 17% experienced acute pain daily, even in the most prevalent causes of mortality, like cancer and heart failure.
While pain management efforts may never be entirely sufficient, many ways can significantly reduce a patient's suffering. As an aspiring MSN FNP looking to become an expert in hospice care, learning pain management techniques is essential. Here are some ways to manage pain in hospice care:
Medication management: You must work closely with the patient's primary care physician to determine the most effective medication and dosage for each patient.
Non-pharmacological interventions: Help alleviate pain through massage therapy, music therapy, aromatherapy, and relaxation techniques.
Positioning and mobility: As a nurse practitioner, you should work with the patient to determine the most comfortable positions for sitting, standing, and lying down.
Nutrition and hydration: You should monitor the patient's food and fluid intake to ensure they get the nutrients and hydration.
Psychological support: Pain can affect a patient's mental health, and providing psychological support is essential to hospice care. You should be prepared to offer emotional support to patients and their families, including counseling and support groups.
Palliative care: Finally, palliative care is an approach to hospice care that focuses on managing symptoms, including pain.
Managing pain is a critical aspect of hospice care. Taking a holistic approach to pain management can help reduce patients' suffering and improve their quality of life in their final days.
Develop Communication Skills
Hospice care is about offering comfort and support to patients and their families. Effective communication with patients, their families, and other healthcare professionals is critical to providing high-quality hospice care.
You can develop communication skills by practicing active listening, showing empathy, and using open-ended questions. This will encourage patients and families to share their feelings and concerns. You can also improve your nonverbal communication, such as maintaining eye contact and using facial expressions.
It's important to remember that hospice care involves dealing with sensitive topics. Thus, you must be able to communicate in a compassionate and understanding manner.
For example, instead of saying, "I'm sorry for your loss," you can say, "I can't imagine how difficult this must be for you. Is there anything I can do to support you during this time?" Understanding can help you build a strong relationship with patients and their families. And provide them with the emotional support they need.
Understand the Emotional Needs of Patients and Their Families
No one's final days are pleasant, but terminally sick people's dying days are extremely tough.
According to the National Academy of Sciences estimates, 5.6 million to 8 million, or 14% to 20% of American older persons, suffer from mental health problems. Terminal diseases have already taken a toll on their mental health, and the emotional needs of patients and their families require particular attention.
Patients suffering from terminal illnesses can have different mental health problems, such as depression, anxiety, and stress. These can result from factors such as their physical pain, financial burden, and feeling like a burden to their loved ones. Moreover, patients may feel hopeless and have an existential crisis as they approach the end of their life. All of these factors can lead to a worsening of their mental health.
Family members of terminally ill patients also face mental health challenges. They often experience emotional turmoil and anticipatory grief, which can cause depression and anxiety. They may feel helpless and not know how to support their loved ones.
Furthermore, caregivers may experience caregiver burnout. It's a condition where they feel overwhelmed and exhausted due to their caregiving responsibilities.
Managing terminally ill patients and their families' mental health needs requires a holistic approach. MSN FNPs can provide emotional support, counseling, and medications, if necessary, to help alleviate the mental health symptoms of the patients. For family members, you can offer support groups, education about the dying process, and counseling.
Hospice care can help alleviate physical and emotional pain. It can provide end-of-life care that promotes dignity and respect.
Build Collaborative Relationships With Other Healthcare Professionals
Hospice care is a team approach, with doctors, nurses, social workers, pastors, and other care providers uniting to offer complete care to patients and their families.
For instance, let's assume you see a change in a patient's condition. You then inform the doctor, who can suitably alter the patient's medicine. Similarly, you must collaborate with the social worker to support them emotionally while introducing them to necessary resources.
Hence, you must build strong and cooperative connections with the team. Start learning about their roles and responsibilities. Attend team meetings and participate in conferences and contribute to case discussions. This will help you better understand each team member's contributions to the patient's care. Share your competencies and experience with the team, and be willing to learn from others.
Collaboration in hospice care is beneficial for both patients and healthcare professionals. It allows for a more thorough approach to care, improves job satisfaction, and reduces burnout. By building collaborative relationships with other healthcare professionals, you can become an expert in hospice care and provide the best possible care to your patients.
Stay Current With Hospice Care Practices and Regulation
Hospice care is a specialized area of healthcare. It is essential for healthcare professionals, including nurses, to be knowledgeable about the most current practices in hospice care. This knowledge can be gained through workshops, seminars, and continuing education courses.
Knowing the latest hospice care practices is crucial because they help you provide the best care for your patients. For instance, music therapy in hospice care has become a widespread practice. It helps alleviate anxiety, depression, and pain. Such practices can enhance the quality of care given to hospice patients.
Moreover, you must know all the rules and regulations around hospice care. Hospice fraud and abuse are serious offenses that can lead to fines and imprisonment. You must know about hospice care rules to avoid violations that could lead to legal consequences.
Nurses must be well-informed about the latest practices and regulations in hospice care. For instance, a nurse caring for a hospice patient with terminal cancer can use their knowledge of the newest pain management practices to ensure that the patient is comfortable during their final days.
Final Words
You now have a solid understanding of the role and responsibilities of hospice care. You also know the skills and knowledge necessary to offer compassionate hospice care.
Remember, becoming an expert in hospice care takes dedication and ongoing education. But the rewards are immeasurable. By providing comfort and support during a patient's final days, you can impact their lives and those of their loved ones. All the best!