THE BEST Magnetic Button Shirts for Men and women with Parkinson's disease and Arthritis
The Silvert's dress shirt is the best thing that came to better the lives of people living with Parkinson's disease and were unable to button up their shirts. If you are having limited dexterity, this is the way to go!

June 3, 2023 3:29 pm

Amazon.com
Last update was on: June 3, 2023 3:29 pm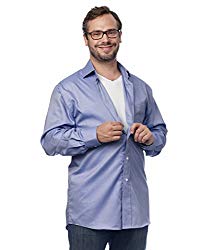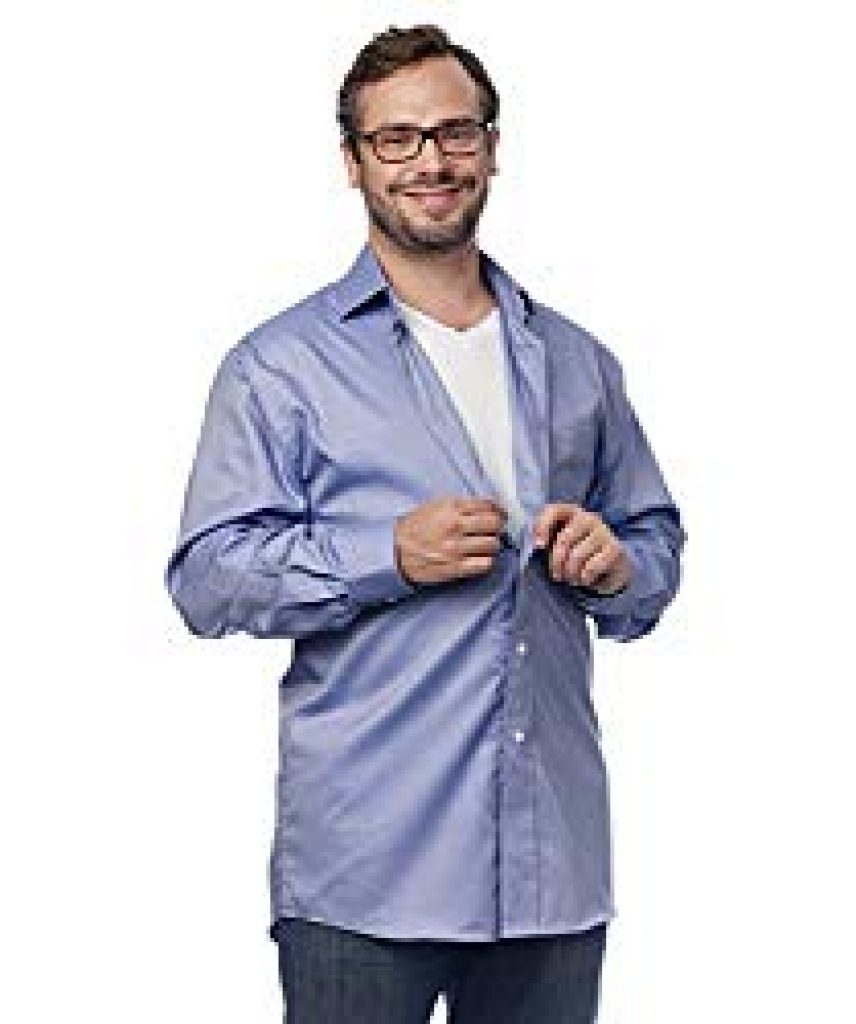 Good for men with low dexterity
Cotton and breathable
Little wrinkles even after washing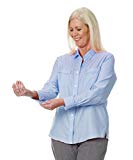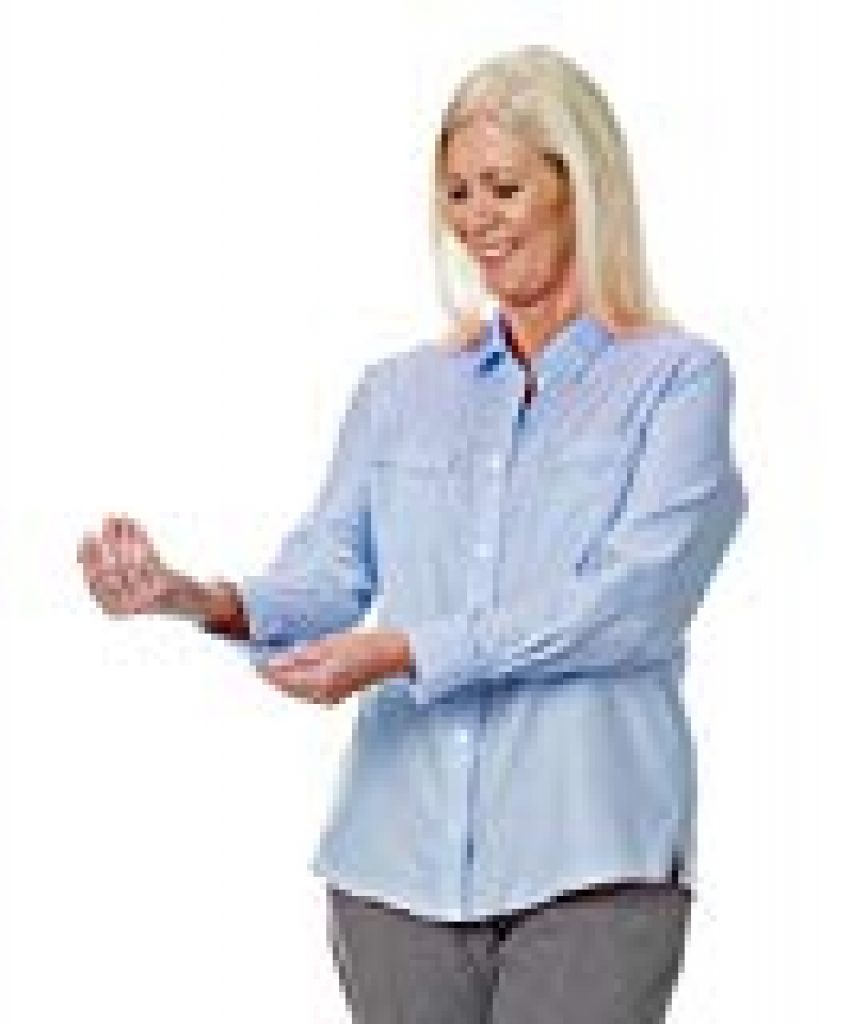 Have Slits on the Edges to mark as feminine
Cotton and breathable
Has buttons for decoration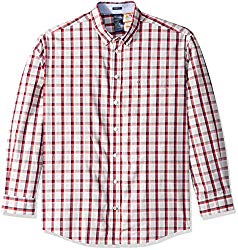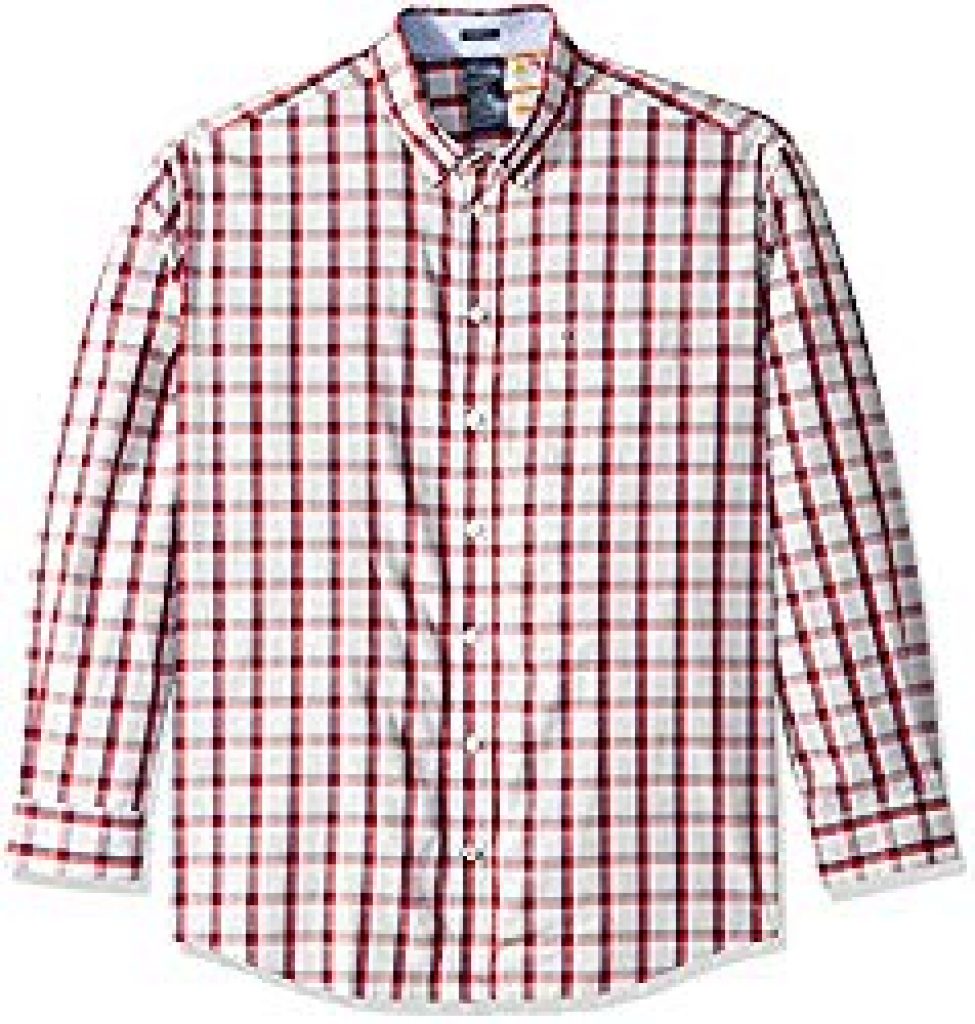 Tommy Hilfiger Shirt
Checked shirt for men
100% Cotton
No Wrinkles even after washing
I am writing this article on shirts with magnetic adaptive buttons after I found out that there are so many people in Parkinson's and Arthritis support groups who are wondering how they can make dressing up a fast and seamless activity.
They really want a hand in adaptive clothing.
They have already heard how magnetic button shirts can be great for them but they want an honest review of how these clothes can help them.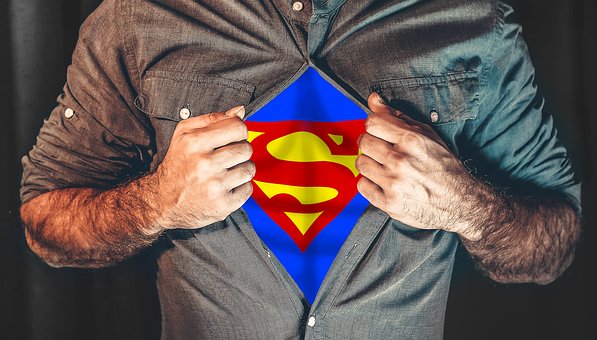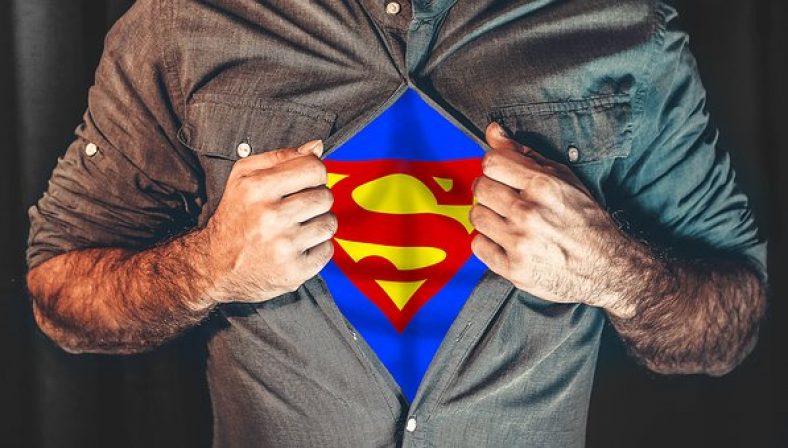 You see, Parkinson's tremors suck and so does the immobility caused by arthritis. Well, they are not the only thing that does suck when you have the diseases but for today, I just want to talk about them. Other than creating difficulties in eating, you will also have a hard time wearing shirts and trousers. But why?
You see fashion is a discriminatory field where fashion designers only design clothes for a ready market of healthy people who do not have trouble or any kind of handicap. And you only come to realize this when you have to button up a normal shirt or pull a normal zipper on your trousers when having PD. It gets depressingly hard with the Parkinson's tremors and as such, you either have to call up your caregiver or just go ahead and try to button it yourself and this will take ages before you are able to actually do it.
In this post, we will be discussing men's magnetic buttons for shirts. With these type of magna shirts, you do not really have to button up or zip up the shirt. No, it is automatic with the magnets that attract each other covering you up.
The closures on clothes can help people suffering from
Parkinson's disease
Rheumatoid arthritis
Stroke
ALS
Safety of the magnetic button in shirts
The first thing that I wondered when I saw these shirts with magnetic buttons was, " Are they safe?" And I am sure that you must have wondered the same too. In seeking an answer, I was disappointed to note that very little research has been done on the safety of magnets on human clothing. The producers of the shirts kept mum when I asked them as would have been expected of any marketer.
Fortunately, I found this article on the New York Times that claims that magnets can cause a change in your heartbeat rate since your pulses follow certain magnetic waves which could be affected by the magnets on your shirt. The effect though is minimal and this should not throw you out of buying your shirt.
NCBI has also published a research on magnetic field and cancer where it was claimed that over-exposure to magnets can contribute, though in a small way,to breast cancer growth.
Best shirts with magnetic Closures for you
Here we are going to look at some of the industry best magnaready shirts for men with Parkinson's.
Check Lowest Price on Amazon
The Silvert's adaptive dress shirt with magnetic buttons is a great buy for people with lowered dexterity and want to dress up on their own without having to wail up names of their caregivers every time they want to dress up. The concealed magnets are strong enough to remain closed when you want them to be and yet easy to open when you want to remove the shirt.
PROS:
Great for people with poor hand dexterity such as Pd patients, arthritis or cerebral palsy, stroke, neuropathy or any other related disease that denies the patient the use of their arms.
They give the patient a sense of independence since they are able to dress up with ease and not have to ask for help.
100% cotton shirt which feels warm and luxurious to wear.
The shirt does not get much wrinkles and you will only need to iron it a little bit to straighten it.
Check Lowest Price on Amazon
This checkered brilliant looking shirt also uses a magnaready partnered technology so as to make dressing a hassle-less activity for you. Gone are the days when you would sit for hours trying to dress up and you would end up frustrated because the process is so difficult. No, with this magnaready shirt with magnetically infused buttons, you no longer need to look at dressing as such a stressful activity.
PROS:
Eases in dressing up since the magnets will hold to each other enabling you to dress up quickly.
Shorter time dressing
Wide range of shirts to pick from
Shirt is easy to clean and has little wrinkles
Great for Parkinson's patient who have trouble buttoning their shirts up.
Check Lowest Price on Amazon
Another well renowned brand, the Tommy Hilfiger adaptive shirt with magnetic closures is machine washable, 100% cotton and allows you to dress up with ease without the necessity of having to button up the shirt; a thing that is a hard nut to crack for people with PD and arthritis.
PROS:
Machine washable
Long sleeve
Make dressing fun and easy
Come in wide range of colors and designs
CONS:
There was a customer complaint that the magnets got stuck to the drum of their washer
Expensive
Check Lowest Price on Amazon
When you want a short sleeved shirt which you do not have to struggle buttoning up, then this is the right choice for you. Great for people with PD, rheumatoid arthritis, ALS and neuropathy, this shirt is also machine washable and helps people with limited dexterity.
The shirt is 100% cotton and is loose fitting so that you do not have to feel as though you are too fluffy. It also has a long tail so that you can tuck it inside your trouser without much struggle.
PROS:
No more need to button up
Great for people with Parkinson's, rheumatoid athritis, ALS and stroke
Short sleeved
100% cotton material which is warm and loosely fitting
Magnetic Closure Dress Shirts for Women
We have already talked about shirts with magnetic closure for men and I promised that I would be soon be updating this post with clothes having magnetic closure for women because I am for gender equality. I also know that diseases that lower your dexterity such as Parkinson's, rheumatoid arthritis, ALS and stroke not only affect men but women too. So, I really needed to research on clothes that would suit women with such kind of problems. So here I am with a post on the same.
With women, polo shirts can be great as well as sweaters which have magnetic closure. This way, the woman will not have a big problem buttoning up. So, lets look at the top of the list clothing products for women suffering from PD, arthritis or stroke.
Silvert's Women's Magnetic Closing Shirts, Long Sleeve
Check Lowest Price on Amazon
The Silvert's magnetic dress shirt is the feminine version of the Silvert's men shirt. It comes with magnets on the cuffs as well as the front flap where you usually button up. The buttons are just for decoration purposes as well as to disguise you as someone who is able to button up but the real thing happens hidden behind the flap which is laced with magnets.
So as to make you ooze with femininity, the adaptive clothing has side slits that makes it really beautiful and you will feel cool wearing it.
The Silvert shirts are made of breathable cotton that makes it comfy to the wearer. The magnetic closure is strong enough to hold as well as easy to open when you need to.
PROS:
Easy wearing
Great for women with disabilities and require adaptive clothing
CONS:
There were complaints that the fabric is not wash and wear
Wrinkles after washing that need to be ironed out
Quite pricey
Tommy Hilfiger T Shirt With Magnetic Straps on Shoulders
Check Lowest Price on Amazon
When you have arthritis, PD or stroke, you know that wearing a t-shirt is a no-no despite how much you might love the breathability that comes with it. Not unless you have a patient caregiver who is ready to dress you up. With the Tommy Hilfiger t shirt with magnetic flaps on the shoulders, wearing a t shirt no longer needs to be a tough process. No, it is actually as easy as ABCs.
The magnetic flap on the shoulders allow you to get more head space so that you can slip into the tee with ease and once you have worn it, you can then flap it closed. It makes it a great adaptive clothing
PROS:
Machine washable
Great for people with disability
Fairly priced
CONS:
Magnets add some bulk to your shoulder and so will not be flat
Not very durable t shirt
Tommy Hilfiger Adaptive Women's Seated Fit Flag Shirt with Adjustable Closure
Though this shirt does not have magnets laced on it flap, I just felt that we needed to include it as one of the best adaptive wear for women with disabilities.
The guys over at Tommy Hilfiger have designed a top notch fit flag shirt for women that allows them to dress up with ease and go on with their daily activities. It has a velcro flap closure back so that dressing up is a seamless and easy activity no matter how disabled or old the lady wearing it might be.
The top three buttons are fully functional and normal so as to add design to the shirt and so that people might think that you are wearing a normal shirt that does not have to be closed with magnets.
PROS:
100% cotton and warm
Machine washable
Great for women with disabilities
Bold colors
Velcro closure at the back
Good practices for dressing in your adaptive clothing when you have Parkinson's disease or Arthritis
Allow yourself enough time to wear. Dressing up in a hurry will only cause you frustration and stress and this is never a good thing for people with Parkinson's disease.
You need to do a few arm exercises so as to warm up your muscles so that the process of dressing up will not be so painstakingly hard.
Wait for medication to kick in. Once you have taken your levodopa or sinemet, you need to give them time for their effect to kick in and once they have kicked in, you can then go ahead to try and dress up.
Sit down when dressing. If you sit on the edge of a bed, you are likely to lose balance and end up falling. You really do not want this, do you?
You can use assistive devices such as dressing stick to put on shoes and socks.
Also check out our other adaptive clothing on the site such as sling shirts with magnets