Best 4 Toilet Aids for Seniors

-Holds Tissue
-Holds Wet Wipes
No Shaver or Length Extender
-No Travel Bag
-Measures 11 inches long
-Below $40
Freedom wand and Bathroom Toilet aid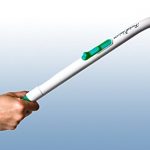 -Holds tissue
-Holds Wet Wipes
-Can be used for washing
-Can be used for ointment application
-Has shaver and length extender
-Measures 21 inches
-Below $60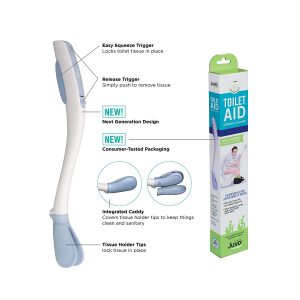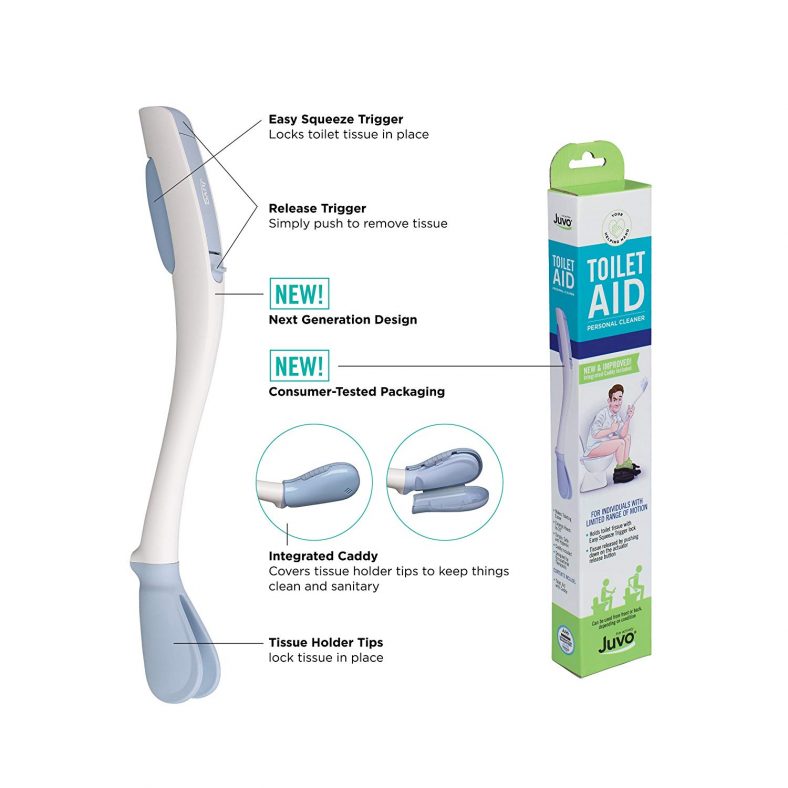 -Holds Tissue
-Holds Wet Wipes
-No shaver or Length Extender
-Measure 20 inches
-Comes with caddy for storage
-Below $30
While working at a hospice and home for the aged, I have found out that elderly people have trouble when it comes to going to the bathroom to relieve themselves. Either because they have limited mobility that could be caused by diseases such as Parkinson's, arthritis or stroke. It could also be that they have back pains while others will be unable to wipe themselves after emptying their bowels since they have just had a back surgery and it is excruciatingly painful everytime they bend.
In this post, we look at different toilet aids for seniors that they can use to make their lives better without having to ask a caregiver or family member help them while doing some of the basic functions such as wiping their butts.
I have noted that the one thing that makes the elderly not able to wipe themselves is because they are not able to reach their bums and if they do, it is a painful thing. So, I have scoured over the internet and found some nice, effective products that are long enough to reach your bottom with ease, holds the toilet paper with a good grip and when you applying sufficient pressure on the butt wiper, you are sure that it will do the job really well.
Toilet aids for seniors
So here goes the list of toilet aids for seniors:
The Bottom Buddy
The Bottom buddy is the best seller wiping aid for seniors on Amazon. It has a soft head with tulip like projections that hold onto the tissue paper or biodegradable wet wipes. It has a self-release button that you press on once you are done letting go off the soiled toilet paper or wet wipe into the toilet bowl.
The Freedom wand
As the word suggests, the Freedom wand gives you complete freedom. Gone are the days when you would have to ask your relatives or caregiver to help you wipe your bum. Extending to a maximum length of 21", you are assured of easily reaching your bum with this. It also comes with a self-release button to let go of the dirtied tissue paper.
Other than being used for wiping your bum, it can also hold a shaver, shower loofah and ointment applicator.
Buckingham Easywipe toilet folding aid
The Buckingham easywipe toilet aid is the best answer when you are travelling and you need a buttock wiping aid. It is foldable and therefore quiet discrete so that no one has to know what you are indeed carrying with you.
Juvo Toilet aid with caddy
The juvo toilet aid comes with a storage caddy so that you can put it in once you have used and cleaned it. It measures 15" which is a good enough length that will help you reach your bum and wipe with ease without having to ask for help from other people.