When someone sees the large number of toilet aids that we have on our post reviewing them, they might be confused over which to buy and what to leave. We will therefore be comparing two of the most popular products at a time.
Juvo Toilet Aid with Caddy vs Bottom Buddy
Today we will be looking at the juvo toilet aid with caddy vs the bottom buddy. We want to give some informed advice to our readers so that they can choose from a point of knowledge
Similarities Between the Bottom Buddy and Juvo Toilet Aid
First things first, let us look at the similarities of these two products before we head on to tell you what to buy and why.
One thing is that the two are both toilet wiping aids. You will want to use them if you are obese, find that your arms are too short to wipe, are handicapped or maybe you have just had a hip replacement surgery and wiping is becoming a tall order.
Well the two are going to assist you do that.
They can also be used by pregnant mothers in their last semester who might find that they are finding it hard to wipe front to back.
The two hygienic products are also similar in that they come in discrete storage spaces so that you can keep them in your washroom without anyone having to know what it is. The juvo comes with a caddy while the bottom buddy comes in a discrete storage pouch.
The two products are able to redeem independence in people who had trouble wiping and felt humiliated everytime they had to ask a caregiver to help them out.
At the same time, they have a good grip on toilet paper and also have easy to press release buttons which you will use once you are done wiping your bum.
Now that the similarities are out of the way, let us go to the defining factors that would make you buy one and leave the other.
Differences between the Bottom Buddy and Juvo Toilet Aid
The juvo toilet aid is longer than the bottom buddy. At 18 inches it towers over the 11 inches bottom buddy making it a great choice for many people who want extra length to wipe.
So, should we conclude and say that the juvo is the best between the two owing to its length?
Maybe, but we cannot conclude the matter as yet.
There are still other defining factors.
Comfort and gentleness in use
The bottom buddy has been said by most customers to be very comfy. It has these set of soft three pronged tulip like fingers that hold toilet paper and help you clean up. Not that the juvo is harsh on those who use it but the bottom buddy wins this gentleness test.
The bottom buddy owing to its short length and expertise engineering has been proven to be more durable. The same cannot be said about the juvo toilet aid with caddy. There has been complaints by some people that it broke after a few months of use.
For a long time, the bottom buddy has been retailing at a price higher than the juvo by almost $10.
I think this owes to the superior nature of the buddy as compared to the juvo and so prices should not deceive you.
Juvo Toilet Aid
18 inches long
Comes with caddy for storage
Less comfort
Pocket friendly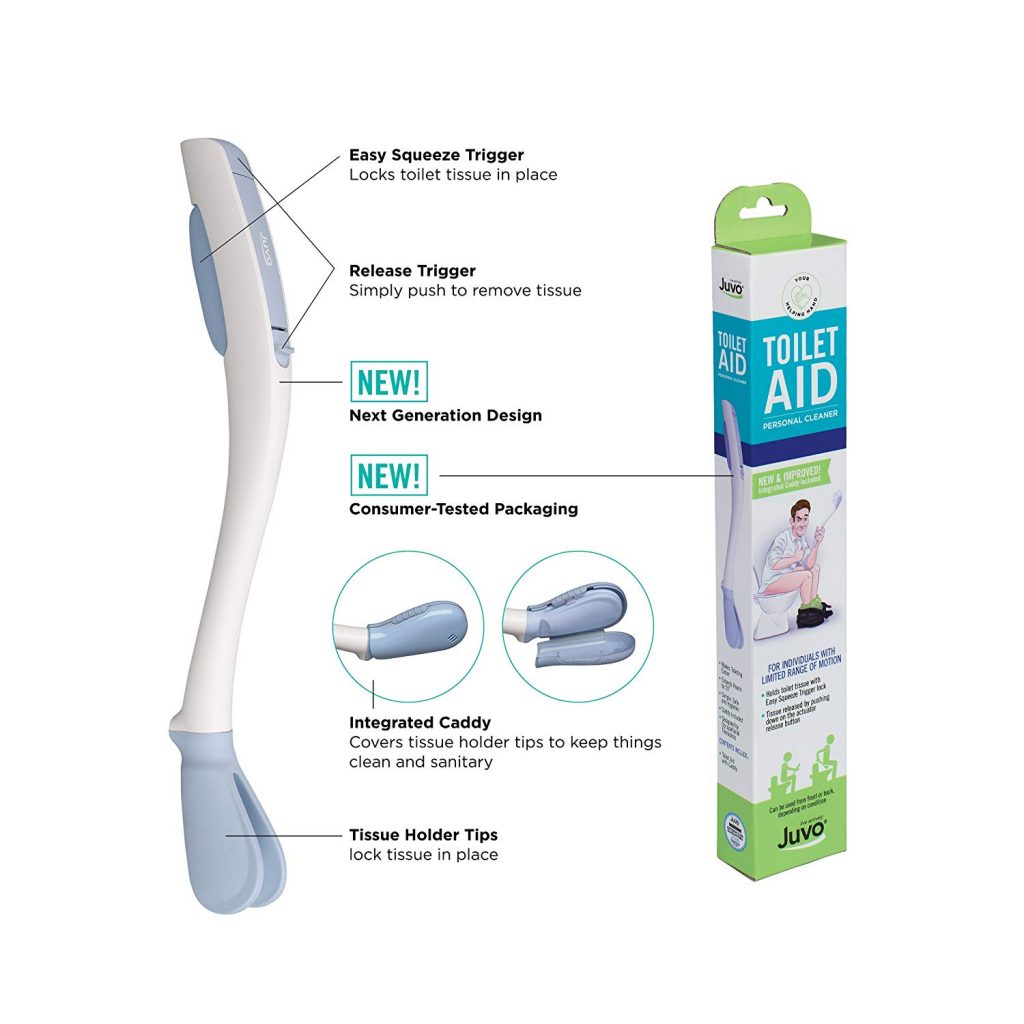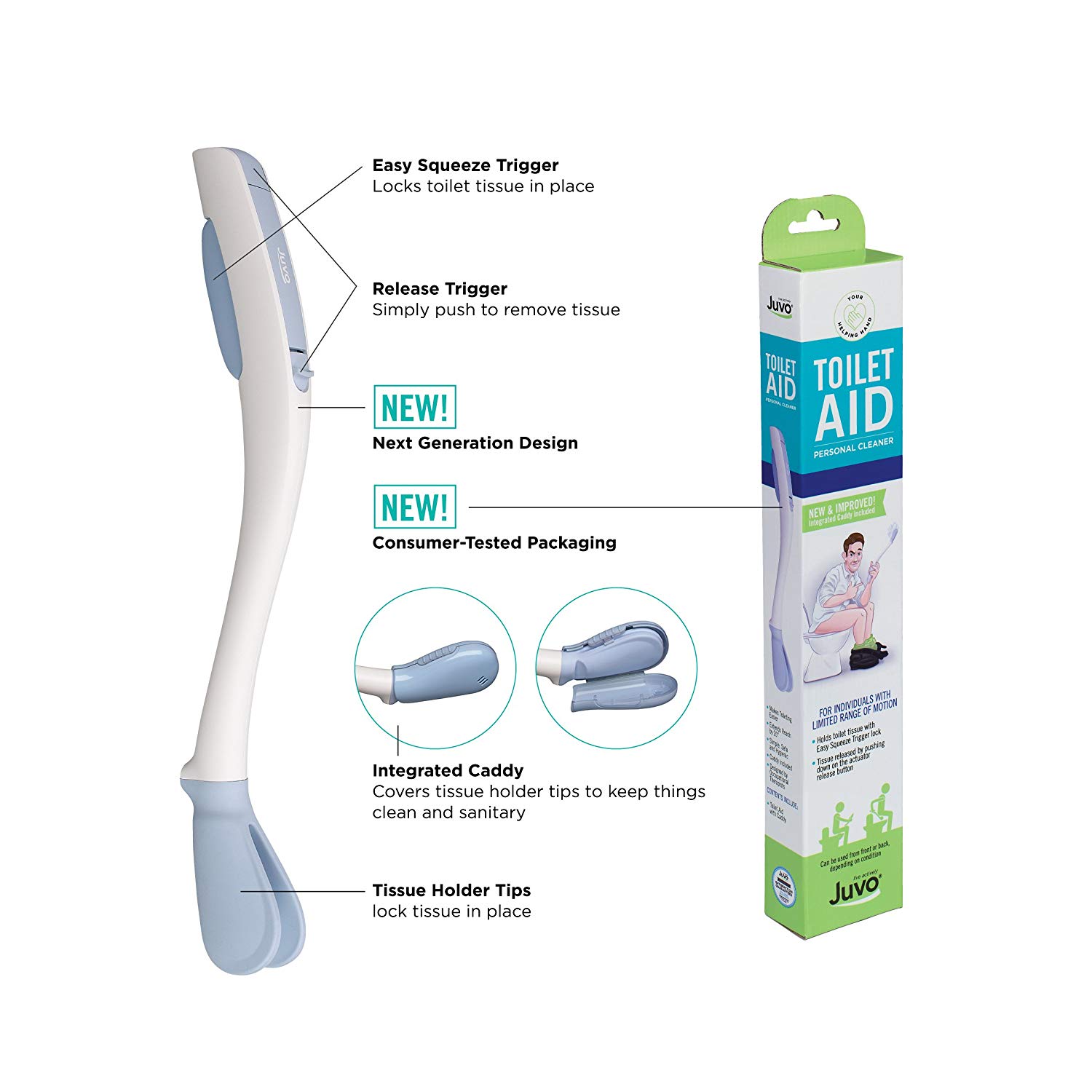 Bottom Buddy
11 inches long
Comes with a storage pouch
More comfort
A little bit more price than the juvo