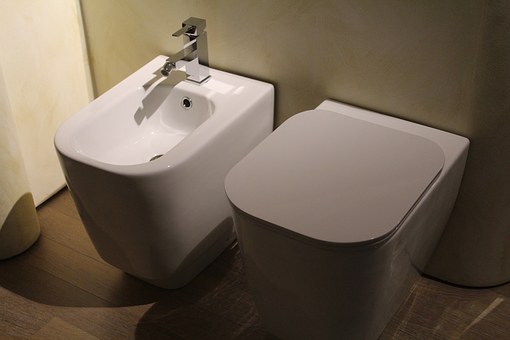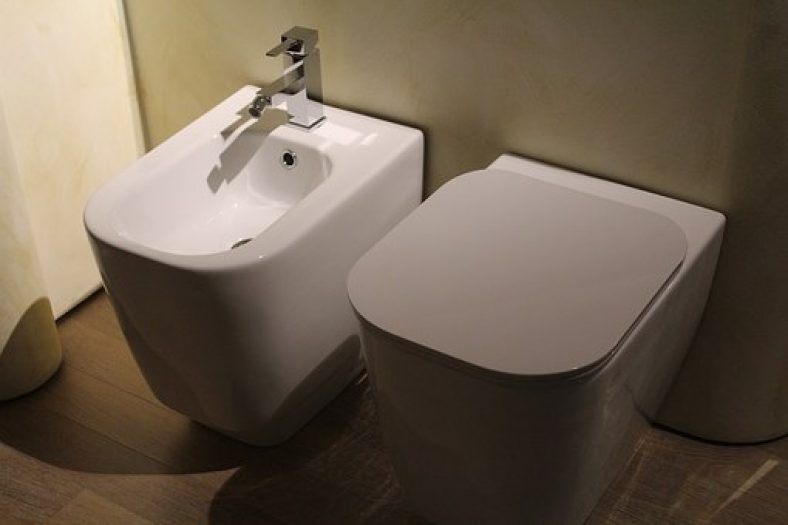 Last updated on September 14th, 2021 at 07:47 am
After using a bidet, you can dry off the wetness around your butt using a toilet paper. This however is not the best option since the toilet paper would get soggy and leave some lint around your bum.

The other option is using dry washcloths. Again, this is not very acceptable with many people as they do not want to use towels to clean their nether regions. It would also mean that every member of your family would have to have their own washcloth and no one should use another person's.

The third option is using the air dryer that comes with bidet toilet seats. If you do not have a bidet toilet seat, you could use your regular hair dryer to pass hot air that dries up your nether parts.

Hosiped
I have seen it on a reddit thread. Some American complaining that bidets are unsanitary and would leave you with a wet butt. And this got me wondering, how bidets can be unsanitary.
In my experience, bidets are the most sanitary way to keep your nether region clean and dry.
I continued reading through the thread and found out that there are so many misconceptions surrounding the bidet. Most North Americans know zilch about bidets.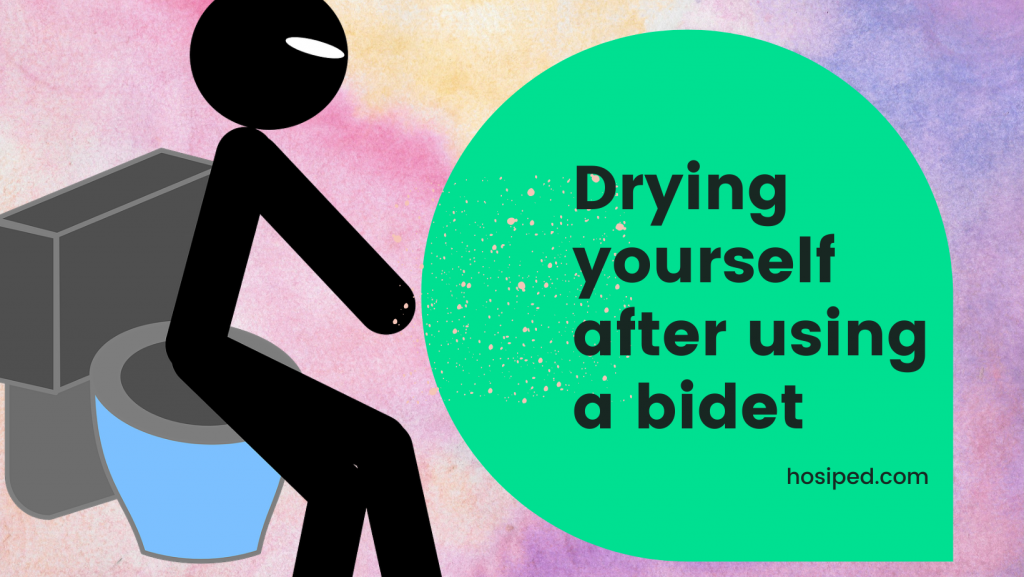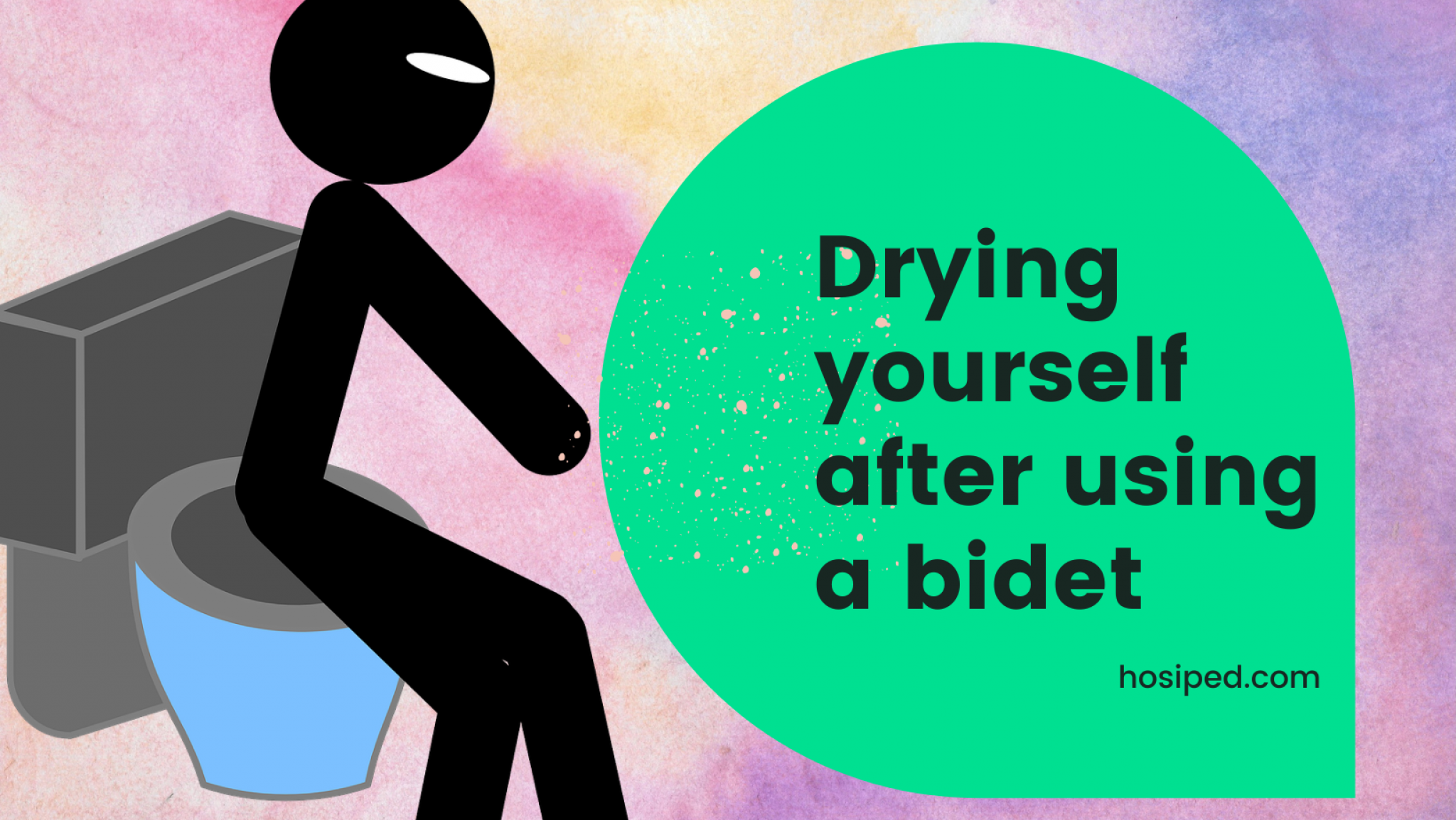 Frequently Asked Questions About Bidets
In this post, I will try to debunk some of the myths surrounding the topic of bidets as well as answer some of the frequently asked questions such as how to use a bidet and how do you dry yourself after using a bidet.
So let's dig in.
What is a bidet?
A bidet could be a basin, tap or faucet of water that you use to clean up your nether regions after you have emptied your bowels, peed or had sex.
Bidets are most common in Asia and Europe. North Americans have not fully embraced the idea of bidets because they thought that they are unhygienic. However, they are slowly accepting them into their toilets.
There are different forms of bidets.
Standalone bidet
A standalone bidet is nothing but a basin of water right next to the toilet where you are supposed to wash yourself after you have emptied your bowel.
Bidet toilet seat
In modern times, we have toilet seats that are coming with bidets so that you do not have to move but use controls to wash your bum after pooping.
Handheld bidet
A handheld bidet attachment is a faucet that you direct to your bum to wash after defecating.
Portable Bidet bottle
When you are travelling, you could use a portable bottle with water which you use as your bidet.
How to use a bidet hose?
A bidet hose is nothing but a handheld bidet. To use it, first check the water pressure using your hand so that you can adjust to a friendly pressure.
In a squatting position, direct the sprayer towards your nether regions and wash.
For women, you will want to position the sprayer so that it cleans from front to back.
After you are done using the hose, turn off the t valve to avoid leaks.
Check Out Alpha Jx Bidet toilet seat
How to use a bidet bottle?
A bidet bottle is mostly used by travelers or campers. After you are done pooping, squeeze the bottle so that it throws a jet of water to clean your bum. You could also use it alongside a washcloth where you wet the washcloth and then wash your bum clean.
How to use a bidet toilet seat?
The bidet toilet seat is the best and most modern way to wash your bum after pooping. Once you are done pooping, you will just need to press some controls next to the toilet to have a jet of water washing you up.
You could control the temperature as well as the pressure of the water hitting your parts using the control buttons. After washing up, turn on the Air dry that will let in a stream of warm air to dry up your butt.
Do bidets spray poop everywhere?
This is a misconception with many people who do not know how a bidet works. Bidets do not spray poop everywhere. Bidet washes out poop around your bum after you defecated.
It uses clean water from the faucet and so you need not worry that it will be making you filthy.
Do you use a bidet after peeing?
Women can use a bidet after peeing to clean their nether regions. After washing with bidet, you need to proceed and dry yourself either with a toilet paper or the bidet dryer.
Do you use soap with a bidet?
While most people would like to use soap to wash themselves when using a bidet, it is not a must but just a personal choice.
How do you dry yourself after using a bidet?
After using a bidet, you can dry off the wetness around your butt using a toilet paper. This however is not the best option since the toilet paper would get soggy and leave some lint around your bum.
The other option is using dry washcloths. Again, this is not very acceptable with many people as they do not want to use towels to clean their nether regions. It would also mean that every member of your family would have to have their own washcloth and no one should use another person's.
The third option is using the air dryer that comes with bidet toilet seats. If you do not have a bidet toilet seat, you could use your regular hair dryer to pass hot air that dries up your nether parts.
How to use a bidet for pleasure?
While some people feel that the jet of water that sprays from the bidet could provide sexual pleasure and even result in an orgasm for women, it is a taboo topic and not so many people want to discuss it online.
Related: Bariatric bidet toilet seats