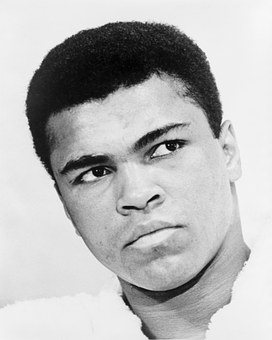 We explore famous people who had had to battle Parkinson's disease and what to take from them
Michael J Fox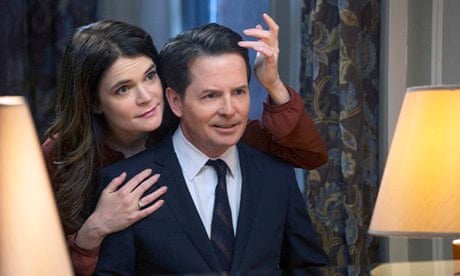 "The one choice I don't have is whether or not I have it. But beyond that my choices are infinite. How I approach it is up to me. It has a lot to do with – and this is hard for people to understand – accepting it. And that doesn't mean being resigned or not looking for a cure. But if you're trying to get away from it or change it, you're going to wear yourself out."
Michael J Fox who was born in 1961 is an award winning Canadian-American actor, author and film-maker who has starred in popular sit-coms such as SpinCity where he took the role of Mike Flaherty, Family Ties where he took the role of Alex P.Keaton. He also starred on Back to Future as Mark Mcfly.
Michael was diagnosed with PD at the prime of his film career at the tender age of 29 in 1991 and he first lived in denial until 1998 when he went public about his condition. When the tremors started taking a toll on him, he retired from acting in 2000 since he could no longer proactively do his movie roles. He then went on to found the Michael J Fox Foundation where he is very instrumental in researching for a cure for PD. Michael still writes but today most of his books are motivational as he tries to encourage people with PD or 'Parkies' as he likes to call them.
What to learn from Michael J Fox
#1.Have a Positive Attitude
Michael actually calls PD a 'gift' which has opened his eyes in a way that no film role or award would have ever opened his eyes. He has become a global advocate of people living with PD. He has written two besteller titles Lucky Man and  Always Looking Up: The Adventures Of An Incurable Optimist which are  his memoirs on his battle with PD.
When asked about how he views PD, Michael had this to say, "The one choice I don't have is whether or not I have it. But beyond that my choices are infinite. How I approach it is up to me. It has a lot to do with – and this is hard for people to understand – accepting it. And that doesn't mean being resigned or not looking for a cure. But if you're trying to get away from it or change it, you're going to wear yourself out."
#2.Quit drinking and live life
When he discovered some hand tremors in 1990, Michael thought that it was just another sign of hangover since he had binge drank the past night. However, they then diagnosed that he had PD and he became depressed. He drank hopelessly and it is only when he saw indifference on his wife's face after another night of drinking that he stopped. And looked for a counsellor who led him out of alcoholism.
Since then, Michael has quit drinking and is now living his life to the full. He has explained his condition to his young children and has actually been called for a few movie roles. He has even went ahead to create a sitcom on Parkinson's called the Michael J Fox Show which has received rave reviews.
#3.You are not alone
When Michael went public about his battle with Parkinson's, he was afraid of the move. He thought that he would be ridiculed and trolled. However, what he got could not have been more encouraging. He got numerous calls, emails and visits of people who were also battling with PD. They all spoke of the frustrations, challenges and hopes they had in fighting the menace.
This made him realize that he was not alone. And it plunged him into being the voice and the image of PD to the point that he once appeared at a Congress meeting as he requested for more funding for stem cell research funding so that a cure for PD could be found.
Muhammad Ali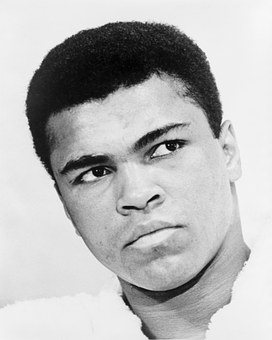 Everyone knows or have heard of Muhammad Ali; the one international boxer who also doubled up as poet and motivational speaker. Muhammad was however diagnosed with Parkinson's disease and most doctors said that it could be due to head injuries that he got in his boxing career.
What to learn from Muhammad Ali
#1. No blame games
Despite what his physicians said about him going the PD way because of head injuries due to boxing, Muhammad Ali never traded blames. When asked, he did not associate PD with his boxing career.
Janet Wood Reno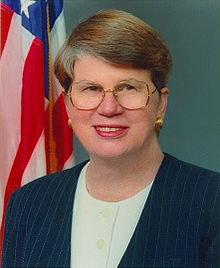 "As I grow old and become a very old lady, I may find limitation in mobility, in muscle responses and slowness in gait, dragging of feet and some speech impairment."
Janet Wood Reno discovered that she had Parkinson's Disease when she was Attorney General of the USA.
What to Learn from Janet Reno
#1. Take drugs to alleviate the symptoms
When she discovered that she had PD at the age of 57, Janet read widely on the disease and when she discovered that there was no cure for it, she asked her doctor to prescribe her some medicine that would alleviate the symptoms. She started taking Sinemet and when she found that it was not working so well on her, she changed the drugs.
#2.Accepting Fate
Reno accepted what fate had brought to her doorstep. When being interviewed by a journalist at NYTimes, she said, "As I grow old and become a very old lady, I may find limitation in mobility, in muscle responses and slowness in gait, dragging of feet and some speech impairment."
So with this, she was able to face whatever came to her.
#3. Exercise
Janet Reno used to exercise regularly in order to keep her body fit and responsive to the dopamine drugs that she was taking.