Exercise Equipment for Parkinson's Patients: What are Some of the Equipments PD patients can use to strengthen their muscles
Last updated on January 29th, 2021 at 09:23 am
If you are looking for a good exercise equipment for your Parkinson's, then we recommend the AGM arm and leg exerciser which through the forced exercise theory is able to make your body feel fit and good to know while at the same time repulsion parkinson's symptoms.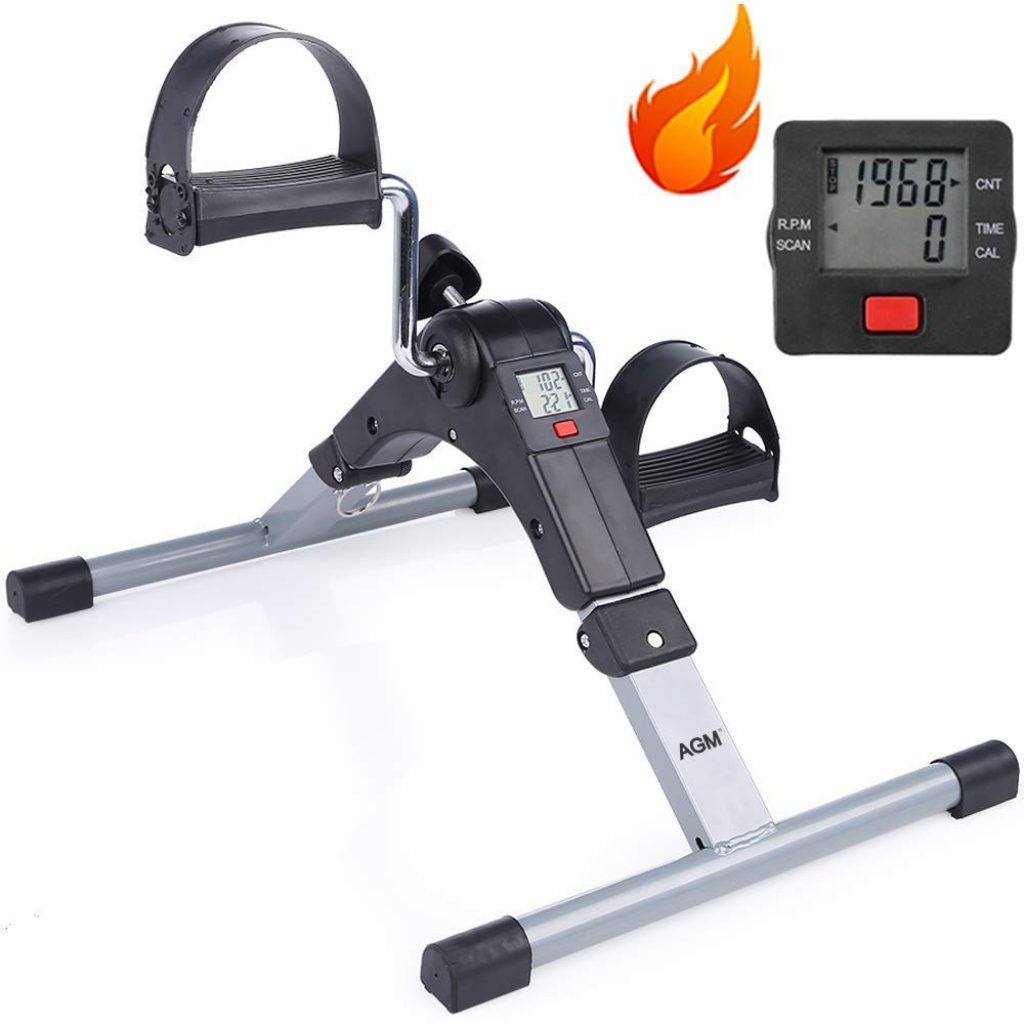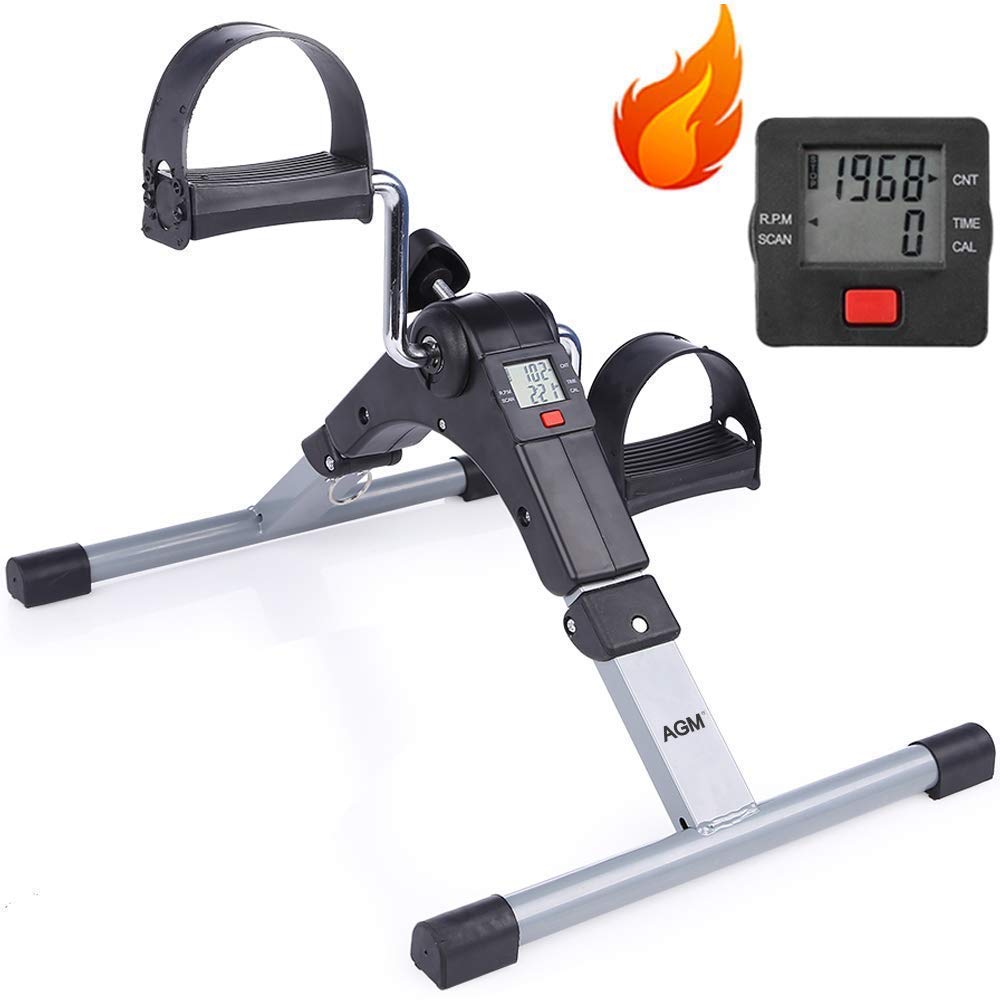 AGM arm and Leg Exerciser
Compact
Adjustable Resistance
Has LCD Display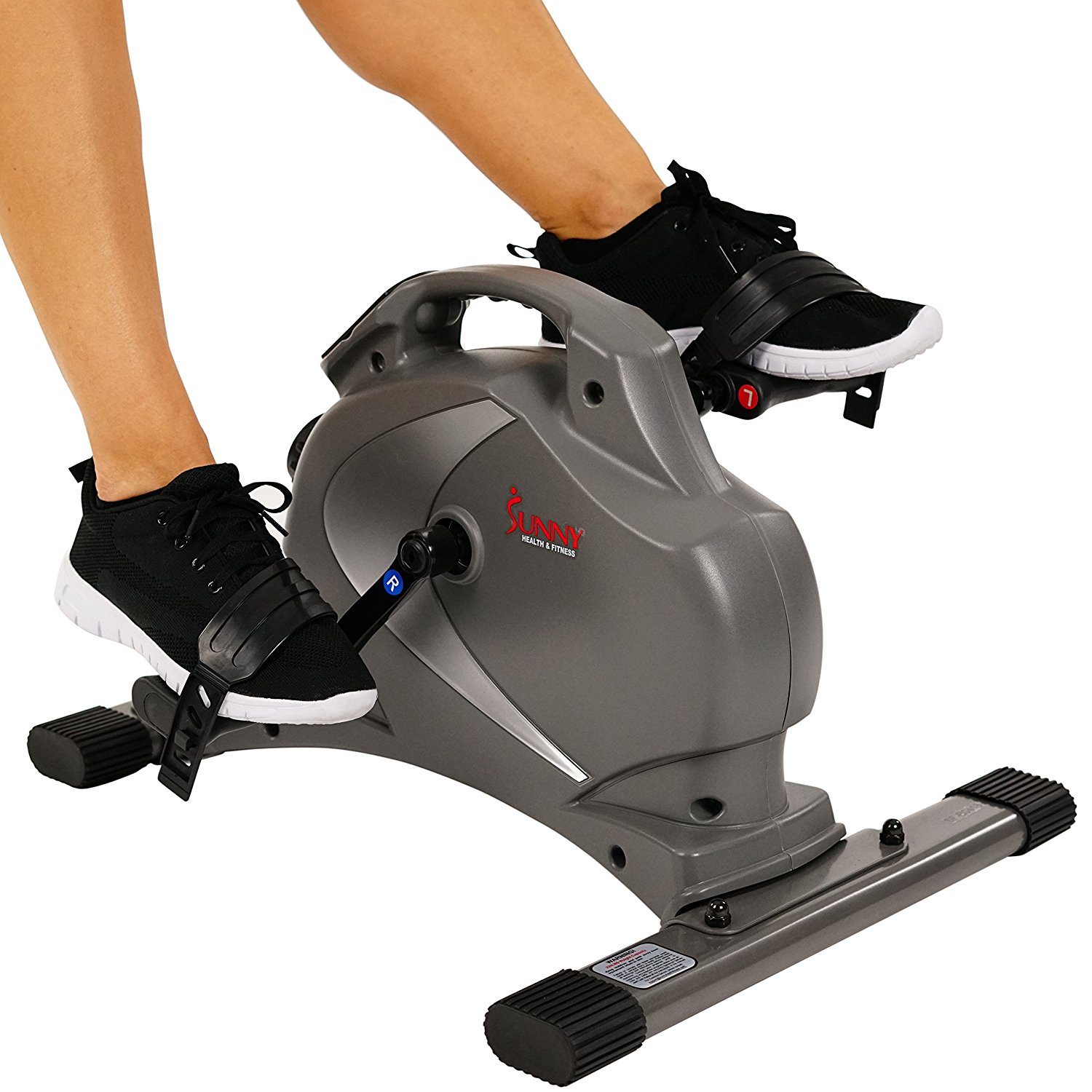 SunnyHealth Pedal Exerciser
Compact
Not Adjustable Resistance
Has LCD Display
Has weight limit of 220lbs
Parkinson's patients have trouble walking, eating, sleeping and sitting because of dyskinesia and dystonia. Research has shown that various exercises such as yoga, tai chi, tango dancing and forced exercise using bike pedals could help greating in improving the motor skills of Pd patients. Having said that, some of the exercise equipment for parkinson's patients that we will be looking at include the arms cycle bikes.
What exercise needs do PD patients have
They require aerobic exercises so that blood is pumped regularly through the body
Activities to strengthen limb muscles
Activities to improve body balance
Brain exercises that help you coordinate your hand, eye and leg movements.
We will look at how the arms cycle machine can help with all these exercises.
The Arms cycle helping in Aerobic activities that PD patients can do
We have pointed out that PD patients require to do aerobic activities that will help them with good blood circulation.
Cycling on the arms cycle machine
Unlike other people, it would be too risky for PD patients to ride on ordinary bikes because they still have problems with body balance and they are therefore likely to fall off the bikes and end up hurting themselves badly. Therefore, they will require an indoor immobile mode of biking such as the therapy trainer to help with exercising the legs as well as the arms.
The therapy trainer bike helps as a form of forced exercise for PD patients which have been found to be great in improving the motor skills as well as the central nervous system of the PD patient as highlighted by this study. Forced Exercise (FE) means moving faster with assistance than you are normally able to do.
The therapy trainer helps you do this since it has an electric enabled motor and can move on its own without your pedaling it. However when you pedal it, it helps strengthen your arm and leg muscles.
Therapy trainer strengthening your limb muscles
The primary function of the therapy trainer is to strengthen both your leg and arm muscles.
How therapy trainer helps with body balance
The therapy trainer helps strengthen your leg and arm muscles. Lack of body balance in PD patients come because their legs are weak and they therefore find themselves staggering while walking.
Therapy trainer with brain, eye and limb coordination
The therapy trainer through forced exercises helps you involve your brain in your limb movements such that you find yourself thinking as you exercise the arms and the legs during the entire pedaling period.
The best stationary arms cycle machines reviewed
When selecting the best exercise equipment for Parkinson's patient, you want something that will offer value by strengthening the PD patient's muscles, last for long, is affordable and is stable. You really do not want something that will squeak noisily with every turn of the pedal, do you? No, that is why in this article, we have reviewed some of the best stationary arms cycle machine that you should consider buying.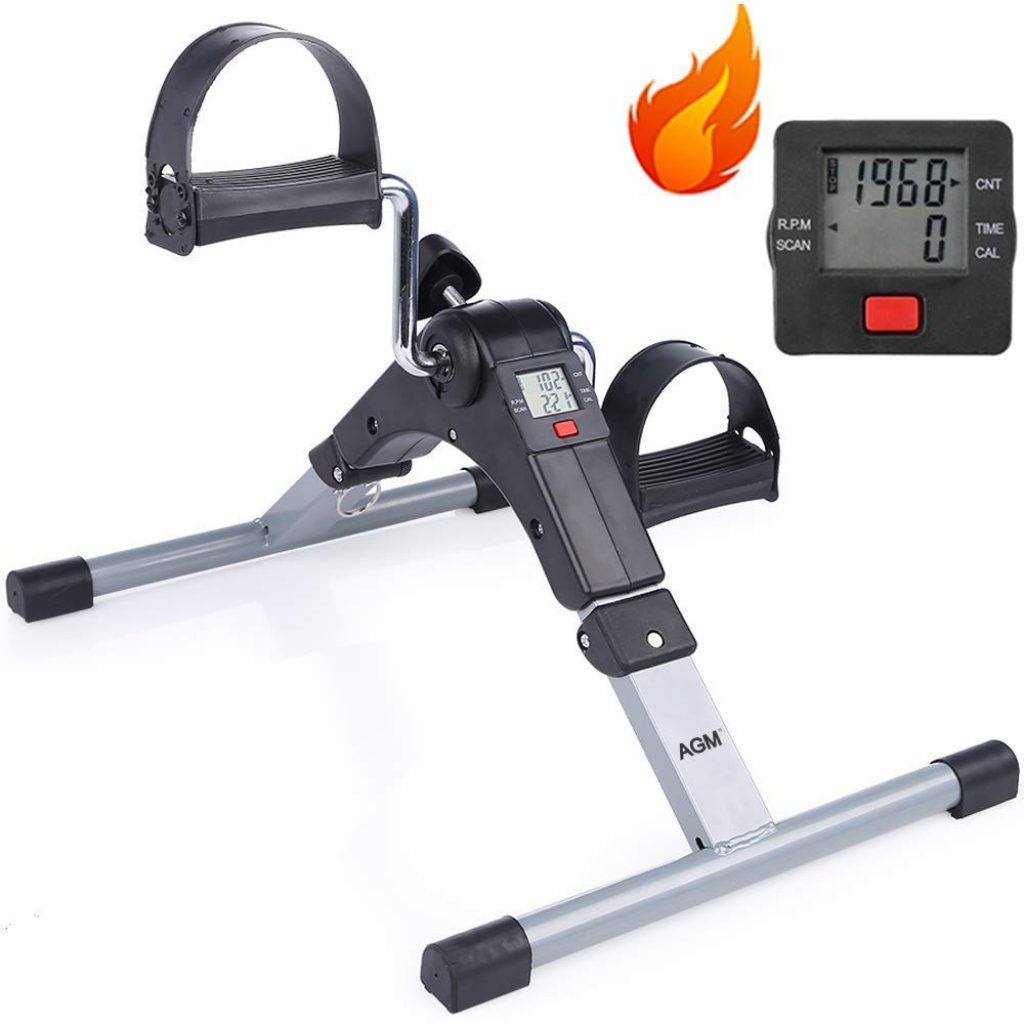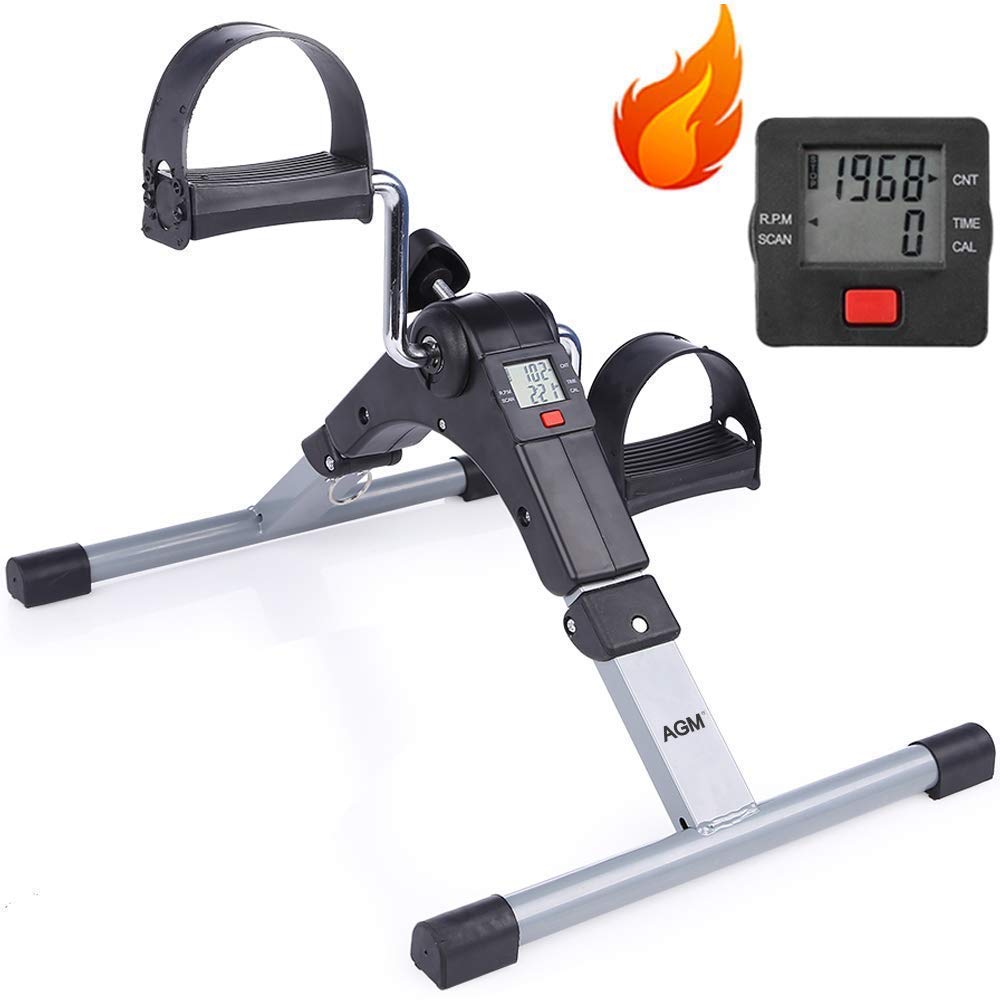 AGM Pedal Exerciser
The AGM pedal exerciser is compact to fit under the desk such that you have it in the office or even in your TV room
It has adjustable Resistance so that you can regulate how hard it feels for you to pedal with your arms or legs
The LCD display shows the speed, time, distance and RPM to help you know how good you are doing
Adjustable and good grip straps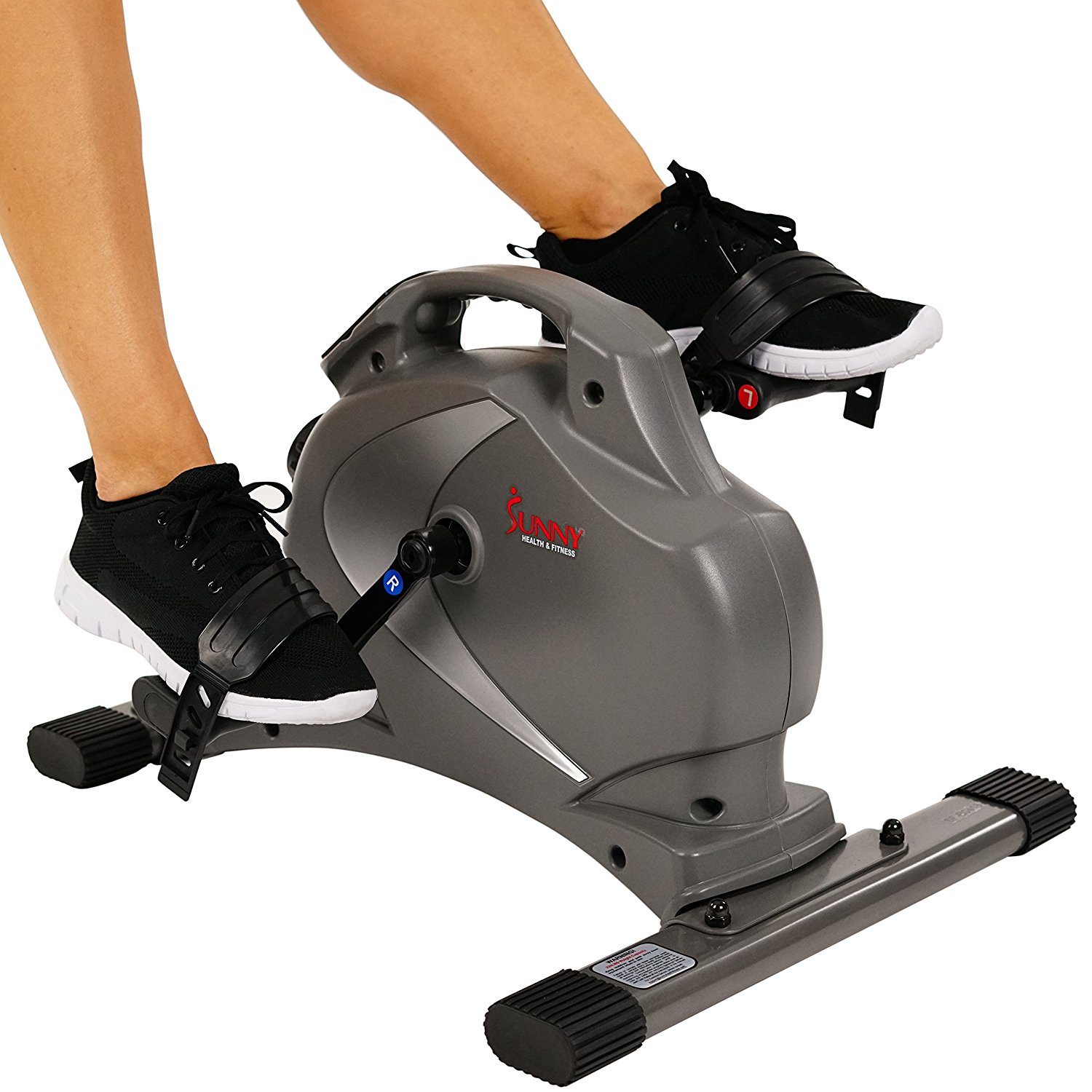 Sunny Health Pedal Exerciser
The one downside of the Sunny Health arm and pedal bike exerciser was that it would not bulky parkinson's patients since it only has a weight limit of upto 220 lbs.
It is lighweight and compact such that it is easily portable and can be used even in the office.
Has a good LCD screen to show your speed, RPM and distance covered