We continue comparing our toileting aids for wiping.
We will be looking at the Buckingham easywipe as well as the juvo toilet aid with caddy.
Comparing Buckingham Easywipe vs Juvo Toilet Aid
Just like what we did while comparing the juvo with the bottom buddy, we will be looking at the following factors:
Length of the toilet aid
Comfort while using
Versatility
Durability
Pricing
Juvo Toilet Aid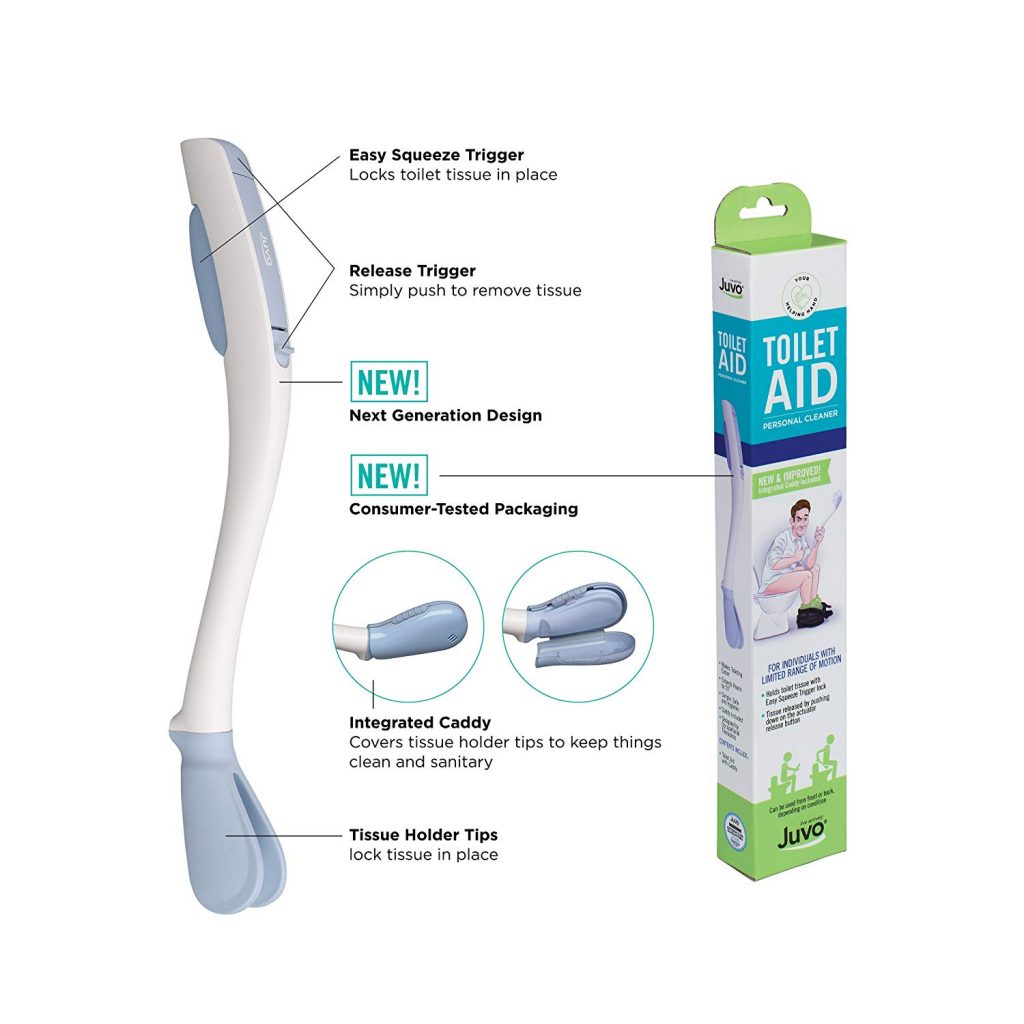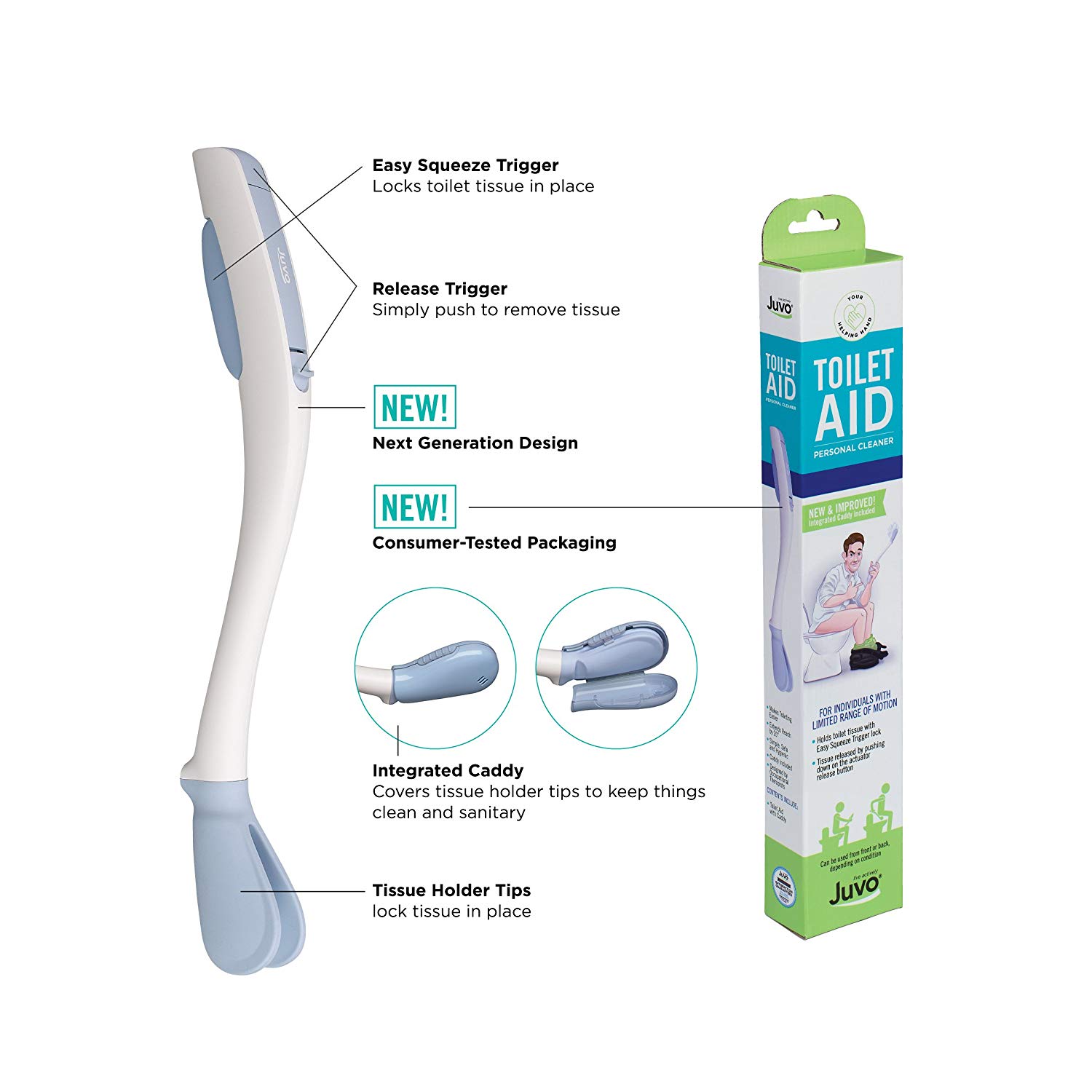 18 inches
Comes with storage caddy
Price is less than $30
Buckingham EasyWipe


15 inches but foldable for travel
Comes with discrete pouch for storage
Price is more than $30
Similarities of the Buckingham Easywipe and Juvo Toilet Aid
But before we jump into the differences, we need to look at the similarities of the two.
Buckingham easywipe and the juvo are similar in that they are both toilet wiping aids that would be ideal for elderly, pregnant women, obese or handicapped people who have just had a hip replacement surgery.
They are going to give independence to such classes of people who might have had to depend on their caregiver to help them wipe their bums.
Other than for toilet use, you could also carry them along as you go hiking or camping. The good thing is that they both come in discrete storage pouches so that no one has to know what you are carrying with you.
And that's all as far as the similarities go. Now let us look at the defining differences between the two.
Differences Between Juvo vs Buckingham Easywipe
Length of the toilet aids
While the juvo toilet aid wins for its 18 inches of length, the Buckingham easywipe comes shorter at 15 inches. In other words, it dwarfs the juvo by just three inches but  is longer when compared to other aids such as the bottom buddy which is 11 inches.
Since it is long, does that make the juvo the go to toilet aid?
No, not at all.
There are other factors that we need to dig into.
Its length also makes it limiting especially when you are travelling with a small bag and do not know where to hide the 18 inches of length. It would also mean that it becomes easy to break as you are carrying it.
On comfort while using the two, we had to go to the users who have left a ton of reviews on amazon. Well, from the comments, one could clearly tellthat the Buckingham though premniumly priced does not really do what it tells you that it will do. For one it does not hold tissue paper well and is a little bit too fat on the edge so that it will hurt your butt cheeks as you try to push it through.
The juvo toilet aid with caddy on the other hand was lauded with praises amidst a few critical reviews here and there.
So, the juvo takes the day here
Again the juvo beats the Buckingham easywipe ten nil when we look at the pricing points. The Buckingham is premiumly priced from $30 and above while for the juvo, you only get to spend a measly $20 or thereabout.
This is the only aspect where the Buckingham easywipe beats the juvo.
Since it is long, the juvo is easily likely to break when you are carrying it. It also feels a little bit feeble when you are reaching out.
The Buckingham on the other hand comes in a nice secure pouch and you can fold it to 6.25 inches after use.