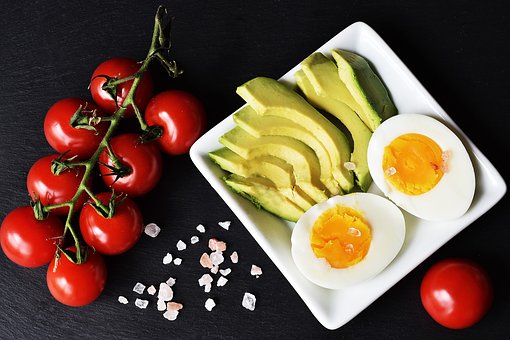 I am sitting at home researching this article on ketogenic diet for Parkinson's patients after one of my patients tells me that he heard that it can do wonders in controlling the disease symptoms. The Michael J Fox foundation will clearly tell you that there is no one clear Parkinson's diet that will work for everyone who has the disorder. Diet varies with the individual. What works for one will not work for another person. However, they are honest to note that ketosis helps in bypassing the Parkinson's symptoms.
What is a ketogenic diet?
The Ketogenic diet for parkinsons patients is usually made of of high fat, adequate proteins and low carbs. The diet will force your body to start burning fat as opposed to burning up carbohydrates for energy. Normally, your body burns up carbs into glucose which is used up in the body for energy. If carbs are lacking, the liver will burn up fats into fatty acids and ketone bodies. The ketone bodies then pass through the brain and are used up by the brain as energy sources as opposed to glucose.
Clinical studies show that the ketogenic diet is very effective in controlling paediatric epilepsy. Those who have used it have found that seizures drop by half and this continues even after discontinuing the diet.
How to go ketogenic?
To start going ketogenic, you are advised to go on a two day fast where you eat nothing but take water for metabolism as well as keeping you hydrated. Say for example that you take your last meal at 6.00pm then you should take the next after 48 hours at 6.00 pm. By this time, your body will have used all the glucose reserves and your liver will have started digesting the stored fats into fatty acids and ketone bodies. You are now in ketosis.
Once you have successfully gone through the fast, you can then go ahead and only eat ketogenic foods that are high in fats and low on carbs and proteins. You should avoid:
bread
pastries
sugar
grains
rice
You should now concentrate on eating:
Efficacy of ketogenic diet in helping Parkinson's patients
Those who have already taken the ketogenic diet say that they have seen improvement in their PD symptoms. They have less tremors, are less rigid at the back and their walking balance is better. This however does not mean that ketogenic diet completely cures you off Parkinson's. No, it just helps you control the symptoms.
Critics to the diet say that it will make you fat and you will see an increment in your body weight which cannot be refuted since you are now taking much more fats. However, this can be counteracted by exercising, going for tango dances or mock boxing that helps not only with your motor skills but also body fitness.
Pubmed shows that when combined with drugs such as pramipexole, ketogenic diet can really aid in controlling PD.
Other ways of improving your Parkinson's life
Unfortunately Parkinson's disease has no known cure and once you have it, the only thing you can do is improve your life so that you are not so much affected by the symptoms. Here are ways to improve your Parkinson's life:
Exercise and tango dancing
Exercising is really good for improving your motor functions. Tango dances has been shown to somehow trick PD such that you are able to dance even when you rigid body and imbalance when walking.
2. Adaptive utensils for eating
Use of gyroscopic spoons will improve your eating without having to get somehow to help you scoop the food. Some of the most popular gyroscopic spoons out there include gyenno and liftware which have motion sensors to counteract your tremors.
3. Use of weighted garments to control anxiety
PD patients are at most times anxious which has been said to be as a result of chemical alteration in the brain. Use of weighted blankets has been found to have a calming effect as the patient feels grounded or earthed under pressure as though they are receiving a good bear hug.