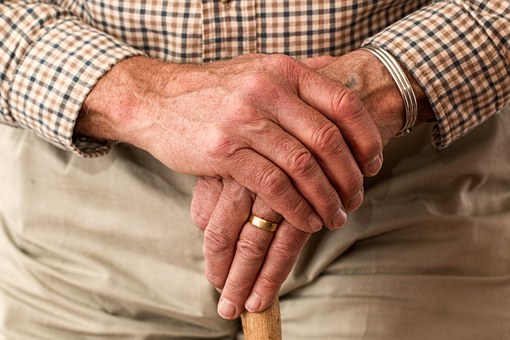 Safety bed rails
Having worked at a hospice, I have come to learn to stop taking things for granted. For example, I never thought that safety bed rails were of importance until I came face to face with the reality that most home accidents to seniors happen when they are getting in and out of the bed.  Bed side rails for seniors are therefore of utmost importance.
No gaps in bed or unguarded wandering
Though bed rails keep the senior from falling, they also pose a danger. The person could get entrapped if there are gaps between the rails and the headboard or mattress. The FDA has actually done a report that between 1985 and 2013, there were a total of 513 deaths caused by entrapment. Other than the fatalities, there were also major and minor injuries after patients got entrapped in their hospital beds.
To keep such entrapment accidents at a minimum, caregivers should also ensure that their patients are not wandering aimlessly out of bed without supervision. Caregivers will agree with me that this is a difficult task especially when you have demented seniors or those adamant ones who are always not heeding to your advice. To monitor such kind of patients, you can install motion sensors that alert you whenever the person intends to get out of bed and start wandering away.
Bed exit alarms
Bed exit alarms are really great especially when you have dementia patients who want to leave the bed unsupervised and they could fall anytime.
Always keep the floor dry and bed casters locked
We at one time had a heavy downpour in my area and one of the hospice roofs had a bad leak such that most part of the hospice was drenched in water. And that is when things got haywire. Caregivers and patients as well skid and fell into the puddle of water and it took us a long time to dry the floor as well as take care of the injured patients.
So, from then on, I have made it a point to always have the floor ever dry.
Unlocked hospital bed casters can also pose a danger if the bed was to move and hit a patient unawares.
Heated mattress pads with supervision
During the cold season, I tend to be reluctant in giving out heated mattress pads to the patients because the worst could just happen when all I had meant was to keep the patients warm.
Heated mattress pads have been reported to be health hazards in male fertility, fatal for diabetic patients who have lost their nerve senses.
Leave a light at the bathroom on throughout the night
I always leave a light at the bathroom during the night just in case a patient decides to visit the lavatory in the dead of the night without asking to be helped there by one of the caregivers. And you can imagine all the accidents that could just happen as they grope in the darkness trying to find the toilet seat.
Lock up drugs
You should always lock up drugs at the hospice and the key kept by a reliable person at the centre. Why? The hospice gets high volume of morphine but the drug has been found to be a hot sell for guys who take tranquilizers.