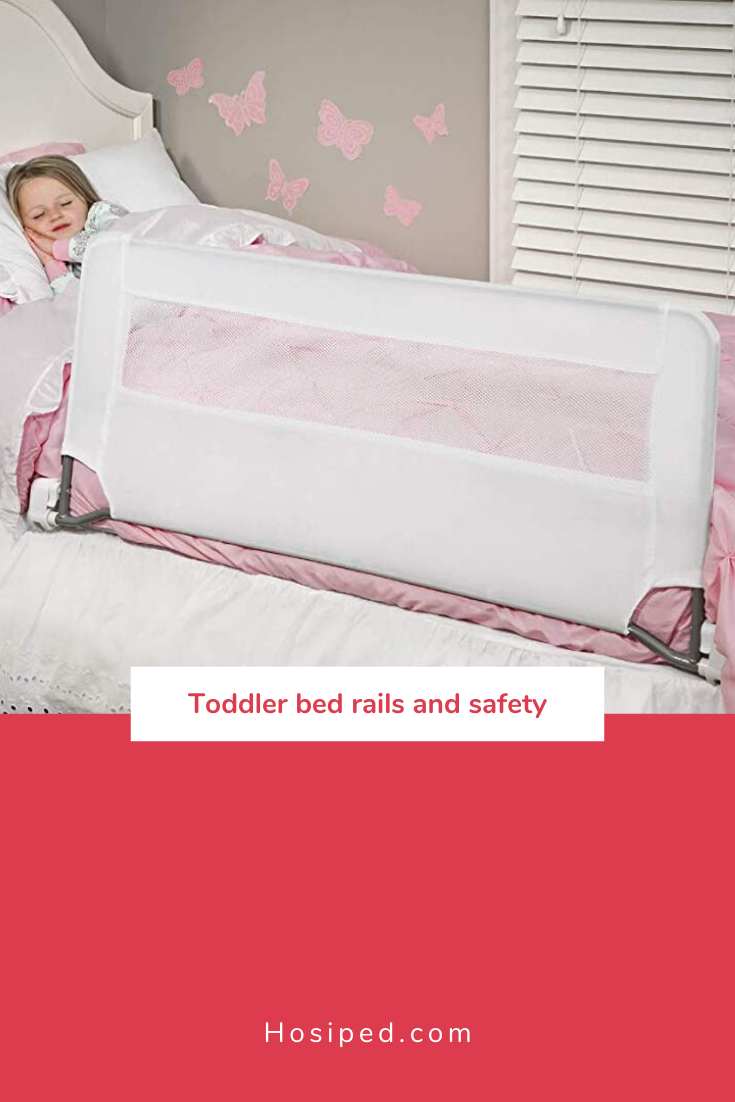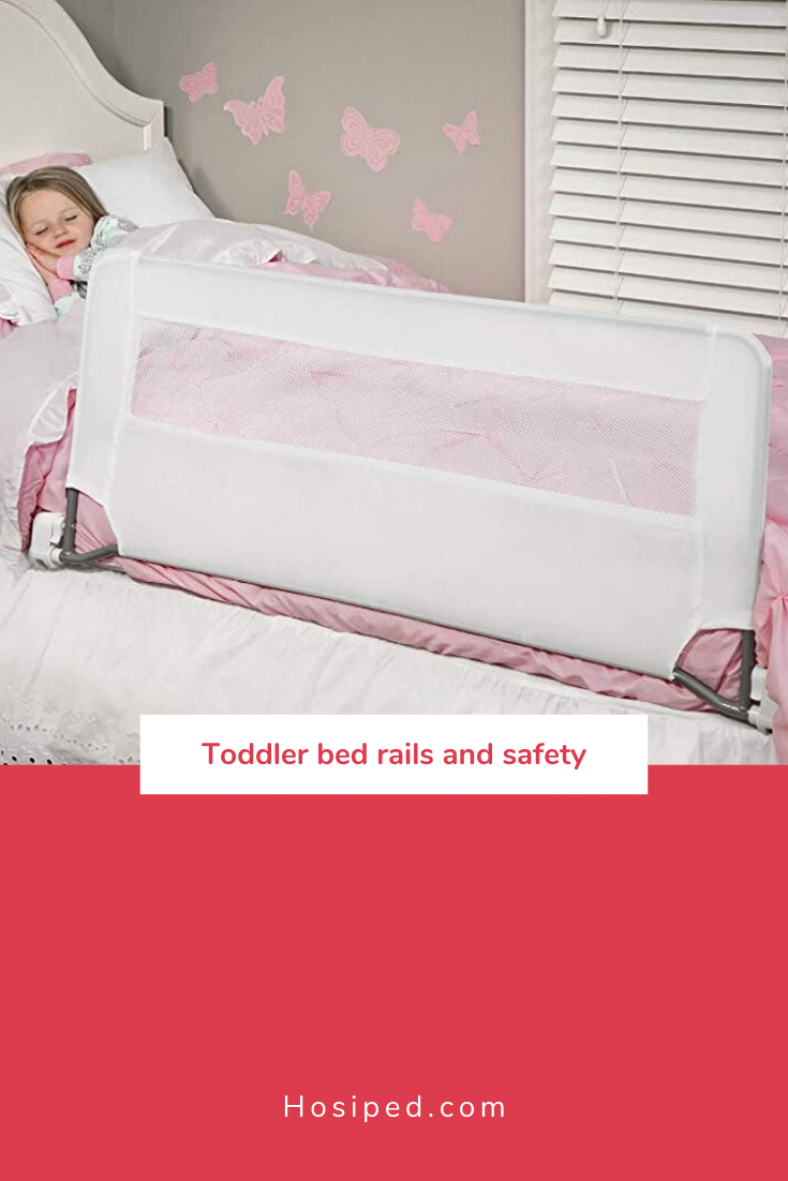 Do toddlers need bed rails?
Yes. The main reason for toddlers to have rails is that most of them are so restless and need safety so as to sleep without any worry or falling off the bed. If you have ever slept with one I guess you will tell of the acrobatic ways they will sleep. 
When to stop using bed rails
Once your kid can climb in and out of the bed with no strain, then you can remove the side rails. Most children can climb in and out of bed at the age of 3 years with no difficulty but there is no need to rush on removing the side rails if you are worried that your child will fall and cause injuries. If your child is scared of sleeping in the new wide open bed then you can put on pillows or carpets on the floor to cushion the falls.
How to install toddler bed rail
You require the following: mesh wall, guide arms, bottom support bars and upper support bars.

Connect all bottom and upper support bars

Slide the mesh over support bars

Zip mesh wall and fasten with Velcro strap

Place support bar into guide arm

Line up spring button with access hole on the hinge

Twist guide arm and pull down to lock

Ensure curved bars face the bed

Place strap between mattress and box spring

Lock each strap in place

Flip lock up to swing down, flip down to lock bed rail back into place
Are bed rails safe for toddlers?
Bed rails should be set for kids between the ages of 2-5 who can easily climb in and out of their parents' bed without any difficulty. It is important that kids of these ages to have their own beds with rails which are specifically for children. The bed rails should not create a gap with the mattress where a child might get trapped. The rails need to be installed well  to prevent them from falling from the mattress.
What are the best bed rails for toddlers?
The first thing you are supposed to do is to get the measurements of your toddler's bed. The bed rail will be attached to the bed so you will have to make sure it fits perfectly.
Check instructions before installation and if possible choose bed rails that you can easily understand how to install.
Consider the material that you buy. If it is metal they are stronger and protective, if it is plastic they are lighter and portable. Provided the material is protective then it is good for your child.  
You should also check on the positioning of the bed. If you place the bed against the side of the bed then you are only required to buy one bed rail. If you place your bed at the center then you are supposed to buy 2 bed rails for both sides.
The last thing is the style, color and purpose of the bed rail. Some people may want the rails to match with their toddler's beds or maybe they would want the ones that contain pockets for holding your child's toys or the ones that contain lullaby music on them.
With considering all those factors then you are now ready to choose the right bed rail for your toddler.
Extra Long Swing Down Bed Rail by Regalo
It has a patented Gap Guard feature that will allow your child from sliding from the bed especially if the child is a restless sleeper.
The bed rail is extra-long making it suitable for infants and adults. The product is also easy to set up and requires less time. In addition it has a ninety day warranty. 
The Hiccapop bed bumper is set for toddlers who aren't restless sleepers. It acts as a reminder to a kid that they are on the edge and they have to move away for their safety. If the bed is held at the middle, you should install the Hiccapop bumper on both sides for safety. The best bit is that the rail doesn't require any installation, you just have to place it on the sides of the bed. The product is also hypoallergenic making it suitable for kids with allergies.
   The Munchkin Sleep Bed Rail
It is a sort of a fold-down made from a long lasting aluminum frame. It is available in different colors according to your choice. It requires less time to set it up. The push button hinge characteristic makes it easy for parents to operate. The cover from the rail can easily be removed and wiped or machine washed.