Last updated on September 9th, 2021 at 06:31 am
 SkiL-Care Thru-View Vinyl Bed Rail Pad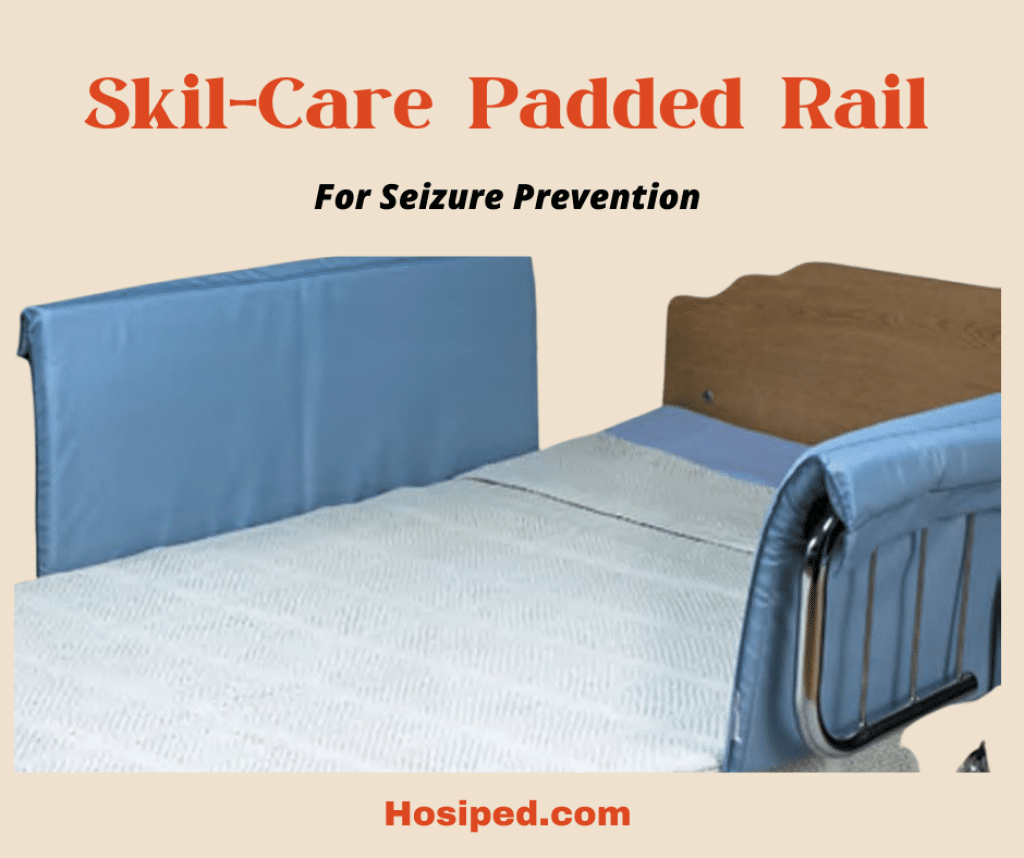 Another product that would protect you from zone 1 bed entrapment, the SkiL-Care Thru-View Vinyl Bed Rail Pad comes with the added benefit of a 169 square inch window where the patient can look through and therefore beat the temptation to get out of the bed without supervision.
It also helps the resident feel that they are not isolated from they world since they can look through the square window and connect with their surroundings.
Recommended as best for seizure precautions, this padded bed rail is soft so that even when your patient bangs their head on it, they would not be injured.
Features of the Skil- care padded side rails for seizure precautions
Latex free so you need not fear that your resident might feel some skin burn or irritation caused by latex
Comes with a square clear window for patient to feel that they are not cut out from the world. The window would also help you the caregiver monitor the patient even when you are seated next to them.
The bed rail pad is filled with a 1″ thick foam padding so as to prevent injury in the case that the patient gets irritated and hits the side rails. This also works really well for seizure patients who would need protection when they get a seizure. To avoid any injuries, the padded side rails are a precautionary measure for seizure residents.
Durable vinyl cover
The pad is anti-bacterial and non-allergenic so you need not fear that your patient is going to get infected or allergic to the material.
Easy to clean since all you need is to easily remove it to wipe off any dirt from it.
Pros of the SkiL-Care Thru-View Vinyl Bed Rail Pad
The vinyl cover is very durable and this therefore saves you money since you would not need to buy one that is going to last for a long time.
The foam padding prevents the resident from injuries related to them hitting out on the rails. I would therefore recommend this product to anyone who is having a patient who is violent and has the tendency to throw themselves about.
With the clear square window, the patient feels part of the world while the caregiver is able to monitor them with ease.
The pad is easy to clean since all you need to do is clean with soap and water. Drying is also fast. Is anti-bacterial and non-allergenic.