Adaptive Equipment Toilet wiping
If you have been reading our blog, one thing will come out very clearly; that Hosiped blog is all about bettering the lives of disabled people, giving them a new lease in life while at the same time making it easy for caregivers to take care of their patients.
One of the things we found out that requires special attention is the group of people who are handicapped, elderly, limited in mobility as well as obese. These groups of people are looking for adaptive equipment toilet wiping and so they will scour through one offline store after the other while still not getting that which they are looking for. Frustrated, they will go to the Internet to try their luck. Others are looking for portable toilets for disabled since they know the commode as the only way they can decently empty their bowels.

-Holds Tissue
-Holds Wet Wipes
No Shaver or Length Extender
-No Travel Bag
-Measures 11 inches long
-Below $40
Freedom wand and Bathroom Toilet aid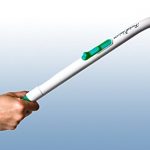 -Holds tissue
-Holds Wet Wipes
-Can be used for washing
-Can be used for ointment application
-Has shaver and length extender
-Measures 21 inches
-Below $60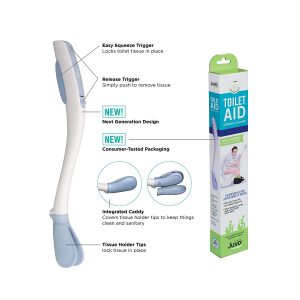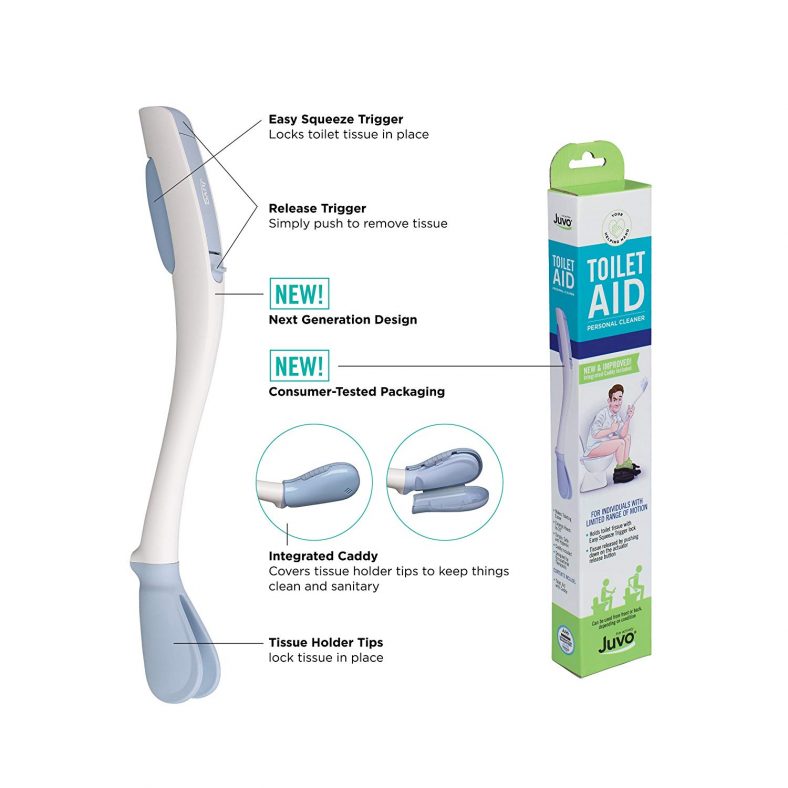 -Holds Tissue
-Holds Wet Wipes
-No shaver or Length Extender
-Measure 20 inches
-Comes with caddy for storage
-Below $30
Adaptive Equipment for Toilet Wiping for Elderly, Disabled and Obese People
We have been looking at some of best devices to wipe your butt and here we will list them so that you can easily get them from Amazon which sells them. So here we go:
The Bottom Buddy
Measures 15″
Has a soft head with tulip like projections that hold onto either tissue paper or wet wipes depending on what you want to wipe your butt with. This tulip projection design has already been patented.
Has a curved handle that has an ergonomic grip
Lightweight
Release button so that you can let go off the dirty toilet paper
Comes with a carrying bag for discreteness.
The Freedom wand
This has to be one of my best tool for toileting for people with mobility problems.
The freedom wand measures 21″
Can be used for shaving, wiping, bathing
Release button
The Buckingham Easywipe travel toilet aid
Foldable handle
Durable
Measures 15″
The Juvo with Caddy toilet aid
Measures 15″
Comes with caddy for storage
Durable
Long Reach Comfort wipe.
Quite feeble
Thin enough so that it can fit into your cheeks without hurting you