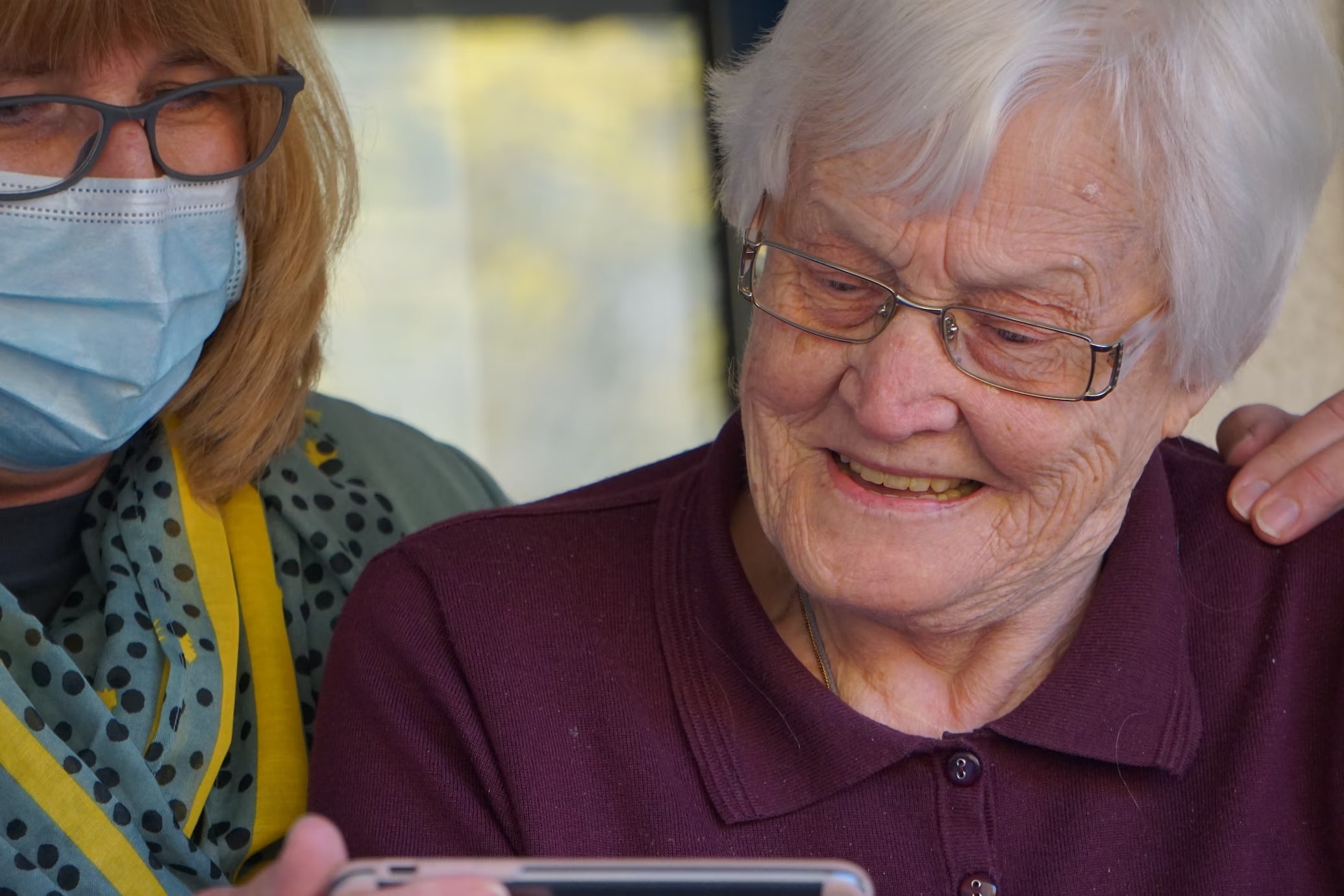 Hospice care is a specialized form of end-of-life care for patients with a life-limiting illness. It's administered by a team of professionals, including registered nurses (RNs), licensed practical nurses (LPNs), social workers, and chaplains.
A person can go to a hospice care clinic for treatment. However, if someone wants to stay close to his or her family in those last days, he or she can opt for hospice care at home. A second-degree Master of Science in Nursing (MSN) can help enhance hospice care at home by providing advanced knowledge and skills that improve the quality of patient care.
What Is Hospice Care?
Hospice care is medical care provided to patients with terminal illnesses. Statista shows 5,058 hospice care providers in the USA in 2020. Hospice care focuses on the quality of life for the patient and family rather than simply prolonging life.
Hospice care can be provided in your home or at a nursing facility. Still, it often involves specialized equipment and staff trained to work around pain management and emotional support issues.
Hospice also emphasizes providing comfort instead of aggressive treatment measures that may not be effective or even harmful to patients with limited time left on Earth.
An increasing number of people are choosing hospice care. According to data from the National Hospice and Palliative Care Organization (NHPCO), 10% of Medicare descendants chose hospice care for at least a couple of days in 2019. Many people who get hospice care at home opt for having a family nurse practitioner (FNP) so that the nurse can take care of the entire family.
How to Get a Second Degree MSN
To get a second degree MSN, you must first earn your bachelor's degree in nursing. After that, you must apply for an accredited master's program. Many options are available based on your interests, career goals, and where you want to study. For instance, you can go for a second-degree MSN in FNP.
Depending on your chosen school or program, there may be different application requirements, such as GRE scores and letters of recommendation. Some schools also require applicants to submit their transcripts from their undergraduate studies before being considered for admission into their graduate programs.
You can get a second-degree MSN for FNP offline and online. In the offline mode, you will have to go to the University every day and attend classes on a scheduled basis. Hence, if you are already working as a nurse practitioner, this might not be the right option for you. You can opt for an online degree instead.
Many online certification programs exist that can get you a second-degree MSN. Choosing an online post-masters FNP certificate allows you flexibility. Since it is online learning, you can access study resources from anywhere and anytime. Hence, you can take this up alongside your day job to ensure you don't have to stop practicing.
An online post-master FNP certificate can also help you with clinical placement. This ensures you quickly land a lucrative job with a higher salary and a better work environment. Another advantage of an online course is that these courses are usually affordable, and you can create your learning graph according to your pace.
How a Second Degree MSN Can Help Enhance Hospice Care
The FNP's role in hospice care is to provide comfort and support to patients and family members. A second-degree MSN can help nurses enhance their skills to deliver quality patient care at all stages of life.
Ensures Broader Knowledge
The nursing profession is one of the most important in hospice care. Nurses not only make sure that patients get the best possible care, but they also have to work with other professionals who provide services such as social work and therapy. These professionals are often called "care team members."
A second-degree MSN can help you learn more about working in teams and how they can benefit your patient's health outcomes. In addition, this degree program will increase your knowledge base so that when a patient comes into the hospital or hospice facility for treatment, you know how best to treat them based on their symptoms or diagnosis.
Offers Learning in a Specific Niche
A second-degree MSN is a specialized degree that can help you learn more about hospice care. The program will provide you with the knowledge and skills necessary to lead and support patients, families, and staff in their end-of-life journey.
This type of education can be very beneficial for those who work in hospice care because they often need to know more than just general nursing skills. They also require additional knowledge about end-of-life issues such as pain management or grief counseling.
A second degree will give them this extra training to provide better patient care when it matters most. Moreover, having an FNP degree will allow nurses to care for the patient's family members, too.
Helps Improve Nursing Skills
A second-degree MSN can help you improve your nursing skills and become more confident in your role as a nurse. It can also give you knowledge of the healthcare system, allowing you to better assist patients in their care, including hospice patients.
When working with hospice patients, nurses must understand how they are cared for by other hospital staff members, such as doctors or physical therapists. This is because each patient may require specialized medical care depending on their condition and needs at any given time during treatment.
This is vital for bridging the nursing skills gap, too. The gap is constantly increasing, especially post Covid-19. The pandemic has worsened the skills gap as there is a massive demand for nurse practitioners in hospice care and almost all nursing fields.
With a second-degree MSN in FNP, a nurse practitioner (NP) can help bridge the skills gap by gaining better knowledge across different aspects of patient care. This can allow the NPs to offer 360-degree care.
Offers Job Security and Career Growth Opportunities
MSN can help nurses advance their careers and gain more knowledge and skills. This is why many nurses choose to pursue this degree, as it provides job security and career growth opportunities for nurses.
The second-degree MSN focuses on advanced practice areas such as clinical leadership, education, healthcare informatics, and management information systems (HIM). It also prepares you for the Certified Nurse Executive (CNE) exam if you wish to become a nurse executive at your organization or hospital setting.
Data from nurse.org shows that while an NP with a Bachelor's Degree can earn around $77,000 annually, someone with a second-degree MSN can earn anywhere around $123,000. Although this amount can vary based on location, nurses can ensure a better career with a second-degree MSN.
This is crucial for bridging the skills gap discussed above. When an FNP is assured of job security and a good career path, he or she can focus more on providing patient care. Moreover, a lucrative job opportunity attracts potential talents to help fulfill the demand and gap.
Conclusion
Ultimately, a second-degree MSN can greatly enhance your nursing career and help you provide better patient care. The nurse's role in hospice care at home is essential, so if you want to expand your knowledge base and improve your skillset, this might be just what you need.