Best Hospital bed mattress reviews
When you are buying a hospital bed mattress, you want one in which the patient will be comfortable lying on, is warm and alternates the pressure so that they do not get bed sores. This mattress also needs to be very flexible so that it can fit on the adjustable hospital bed without breaking into two from the beds.
In this hospital bed mattress reviews post, we are going to guide you on picking the right mattress for your patient/senior.
What to Look Out for When Selecting the best hospital bed mattress
Pressure
Most patients spend 98% of their time on the bed. If you were to spend a whole day in bed, you are likely to suffer from bed sores on the body parts where you exert pressure on the bed. To make matters worse, some patients might be bed-ridden after a fall or an accident where they got injured. Without a good mattress, the pain will be excruciating since all the pressure is exerted on the injured parts. To avoid this, you need a good alternating pressure mattress that alters the parts where the patient exerts pressure on the bed.
Size
Get a mattress that fits snugly on the bed so as to avoid bed entrapment or the necessity of buying mattress extenders and wedges to supplement the size of the mattress.
Flexibility
Since  you are buying the mattress specifically for your medical bed, you want a mattress that is flexible and will twist, bend and turn as one adjusts the head and foot boards of the bed or alters the bed height. If you buy a normal mattress, it will break into two when you align the head and foot board as per the patient's needs. You do not want this, do you? No, you want durability of your mattress. With this in mind, I would advise you to go for innerspring mattresses since they are easy to twist and turn without breaking.
Extendability
While you can always get a mattress extender for your mattress, you need to always check the measurements of your bed before you buy the mattress. This will save you from the additional extender costs.
The Best Hospital Bed Mattress in 2018
Using the criteria above, we were able to round up the best mattresses in 2018. So here goes the list :

Features
Measures  36 (W) X 80 (L) X 6 (H) Inches  that fits snugly into the drive medical bed.
Durable nylon cover that is water proof and fire retardant.
Non-allergenic foam material
What We Liked about it
Easy to clean the cover.
Flexible foam material for the adjustable medical bed
Durable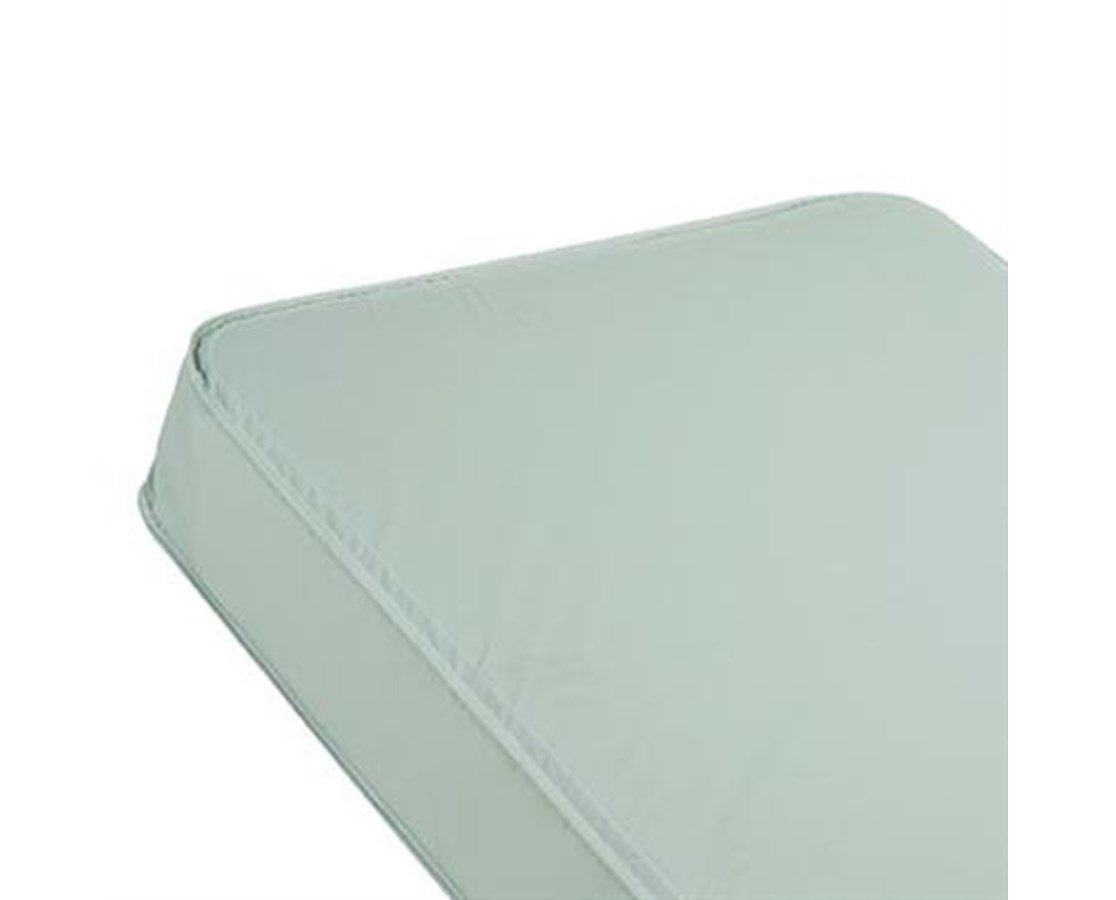 Features
Measures 80"x 36" x 6"
Supports weight upto 250lbs
Fire Retardant
What We Liked about it
I got a warranty of 2 years for the invacare innerspring mattress
Very hygienic and will not cause ailments on patient Easy to clean and maintain
[child-pages depth="1"]